Saint Joseph's Church of Le Havre
An indisputable symbol of the renaissance of Le Havre, Saint Joseph's Church is an extraordinary building.
Its impressive dimensions and trans-Atlantic allure disturb the religious landmarks which nevertheless make it one of the most remarkable achievements of the 20th century in France.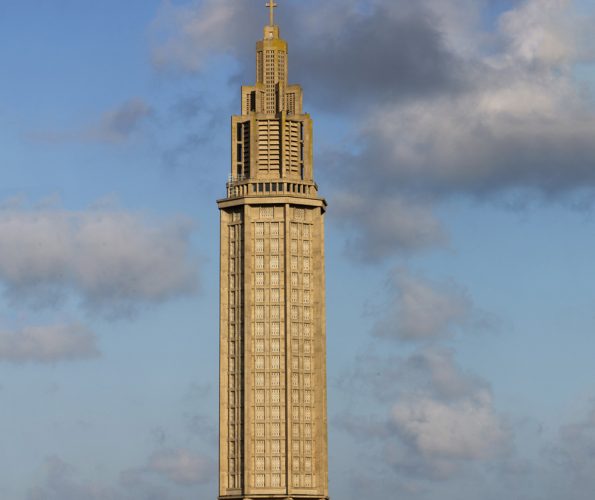 Every major city has its landmark that history has given it. In Le Havre, Saint Joseph's Church quickly achieved this coveted status, despite its young age, since this year marks the fiftieth anniversary of the first religious celebration. It is true that the ambition that prevailed in its construction, in the fever of post-war reconstruction, gave it serious assets to deserve this role as a flagship monument.
From afar, whether on land or at sea , its skyscraper-like appearance, so familiar to fans of New York, obviously owes nothing to chance. A true votive work in memory of the victims of the annihilation of Le Havre, Saint Joseph celebrates from the top of its 107 m height, the rebirth of a city that has established itself as the maritime gateway to France, thus endowing the religious building with another, more secular vocation.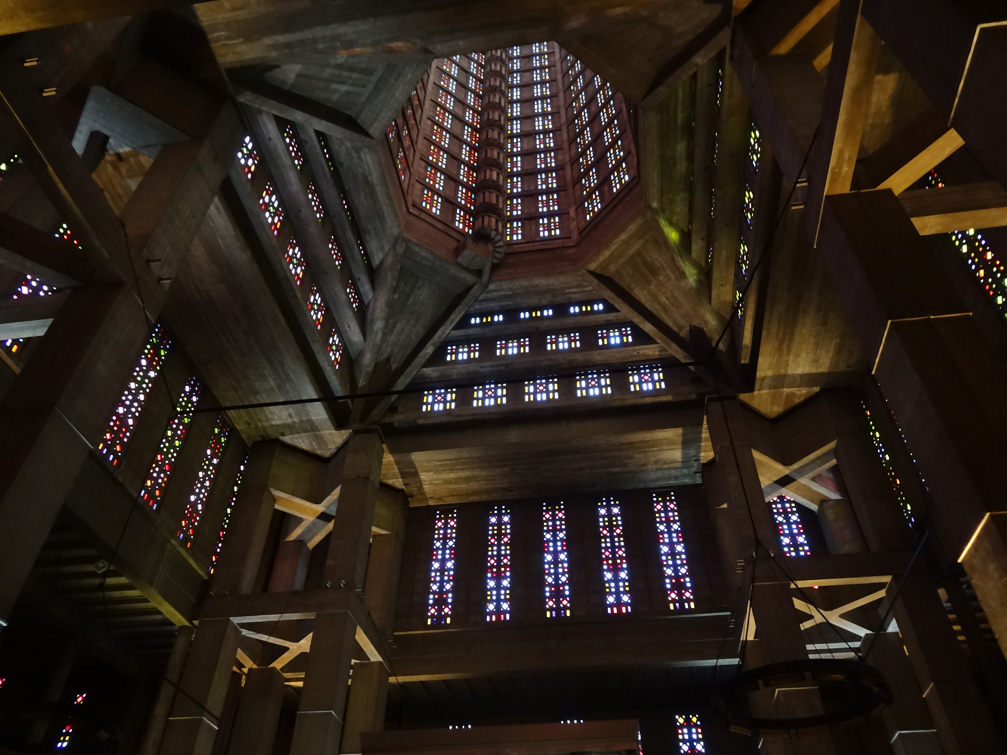 As we draw closer to this bitter hope, as if irresistibly attracted by its vertical thrust, we gradually grasp the incredible architectural dimension that led to the new emblem of the rebuilt Le Havre being classified as a historical monument less than ten years after its completion. Brought here to its climax, the magnificent expression that Auguste Perret managed to give to concrete brings out all the nuances of a hitherto unsuspected palette for this reconstituted stone.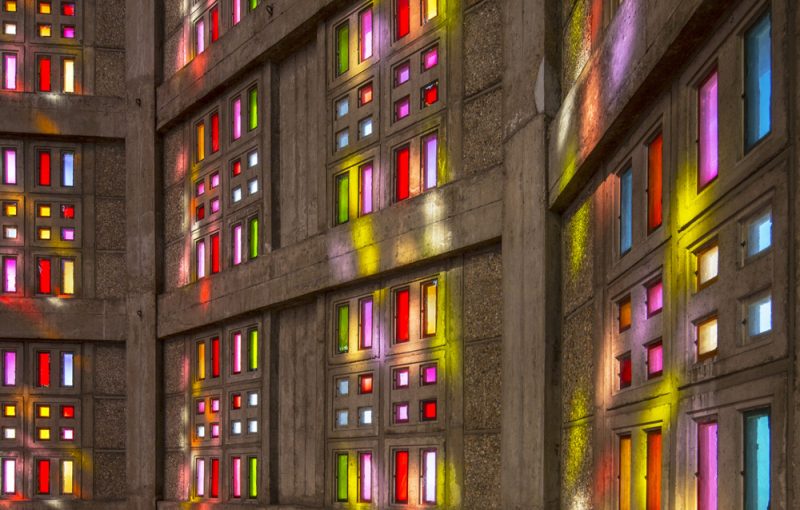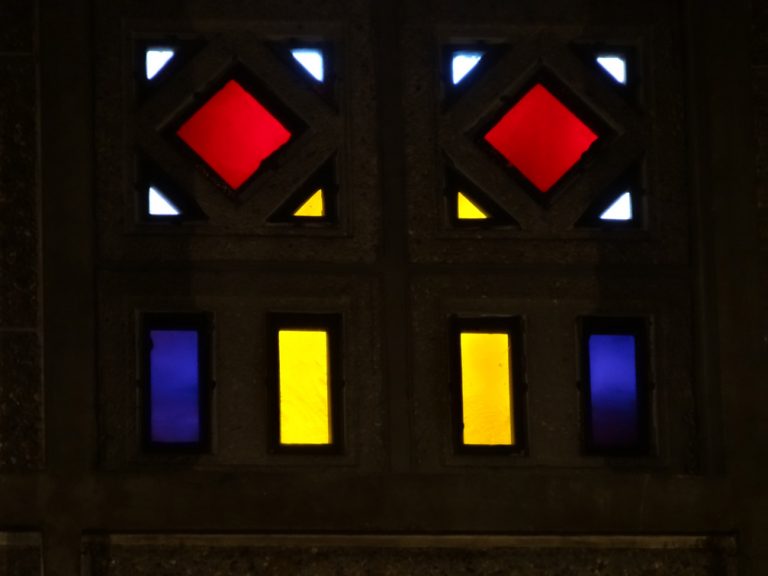 However, the realisation is not complete until you cross the threshold into St Joseph's, when the complicity between the concrete poet and master glassmaker Marguerite Huré explodes before your eyes: made entirely of openwork on its eight sides, the lantern tower perfects the liturgical principles thanks to the 12,768 multicoloured hand-blown stained-glass windows which, in a cleverly reinvented religious mysticism, touch the soul of the stunned visitor.