Tempted to discover Le Havre from the sea? Fancy finding yourself at the heart of port activity? A fan of sea fishing?
Richard Mermin and Charles Furic at the helm of the Ville du Havre are waiting for you on the boarding pontoon of the Olsen seawall.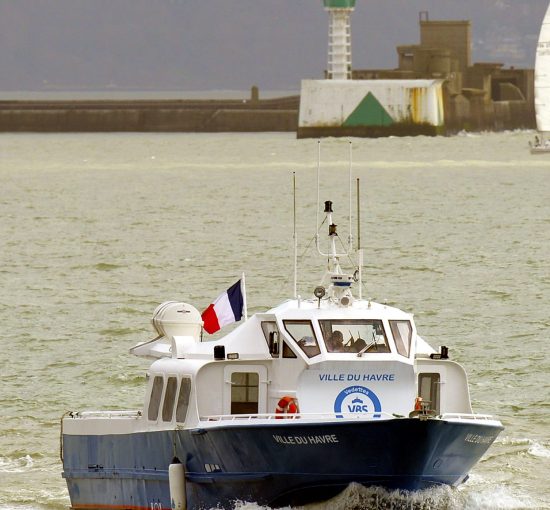 Le Havre, such a beautiful port...
Set off on a tour of a port that never sleeps: tidal basins, mineral and oil tanker stations, pilot stations, towing, mooring… Witness the incessant ballet of oil tankers, container ships and cruise liners. Your captain will take you as close as possible to these giants of the seas and your boat will seem very small…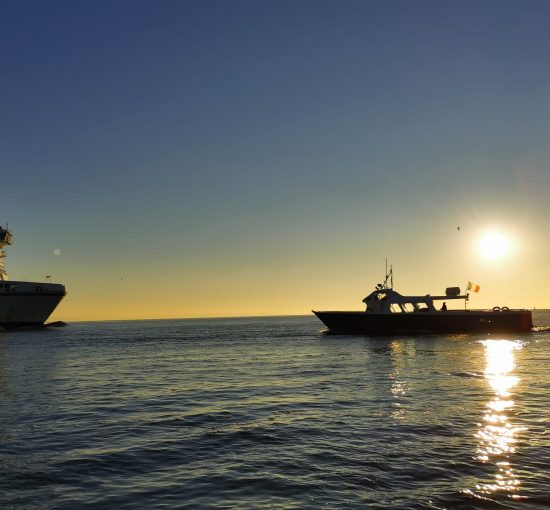 Take a leisurely boat ride along the coast of Le Havre
In July and August, how about a coastal trip along the beach to Cap de la Hève and its end of the world? Here is a unique opportunity to enjoy a cinemascope-like panorama of Perret's architecture and its majestic Porte Océane, the Church of St Joseph and its 107-metre-high bell tower, a real bitter pill for sailors, then the seaside version of Georges Dufayel's "Nice of Le Havre", its Anglo-Norman villas, the Regatta landing stage immortalised by Claude Monet, Raoul Dufy, Albert Marquet … not forgetting the "Sugar Loaf" and the twin spires of the Notre-Dame-des-Flots chapel, whose silhouettes stand out against the Dionysian landscape.
Fishing on the Alabaster Coast
Finally, whether you're an experienced fisherman or not, for half a day or a whole one, Charles Legardien will take you out to savour the joys of fishing.

Of course, you won't be hauling in the big fish here, but it's a great opportunity to  rush up your knowledge, test your patience, bring back to land the fruit of your labours and, according to your cooking talent, prepare it to the best of your abilities, grilled for the healthy option, steamed and served in a salt crust,
or for even more calories, but very much in the Normandy style … with cream.