One summer in Le Havre tour
ÉPIDÉMIE CORONAVIRUS COVID-19
Conformément aux décisions gouvernementales et mesures de déconfinement, certains lieux, équipements, structures, etc... peuvent rester fermés ou rouvrir avec des horaires modifiés. Obtenez toutes les infos en direct par téléphone, mail ou sur le site internet de nos partenaires et via notre chat et page Facebook.
Since its launch in 2017 for the city's 500th anniversary, One Summer in Le Havre has been offering international artists the opportunity to create works of art that echo the identity of the Porte Océane every year.
Our selection for a walk in Le Havre.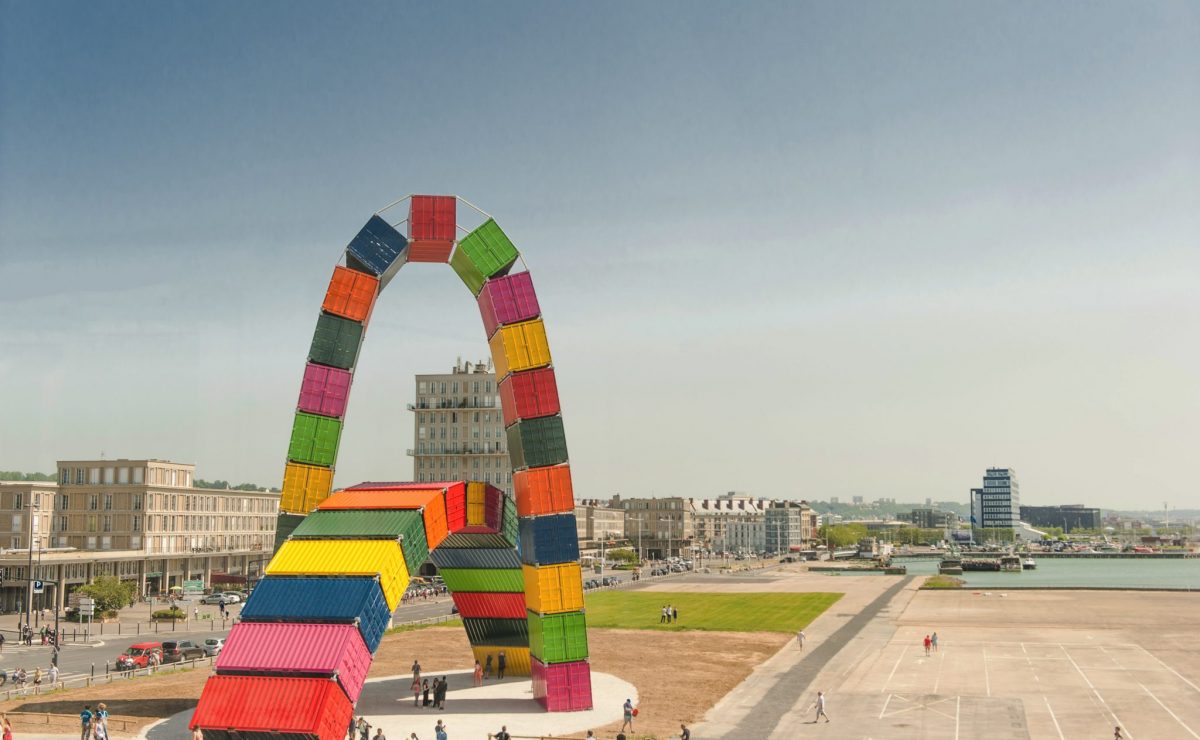 01Catène de containers (Vincent Canivet)
At the beginning of the 1980s, Oscar Niemeyer implanted the Volcan and its curved forms among the rectilinear buildings constructed by Auguste Perret. The same audacity emanates from the work of Vincent Canivet, who succeeded in the challenge of creating two light and majestic arches with 36 containers, these rigid orthogonal transport boxes typical of the Le Havre landscape.
This work created for the 500th anniversary of the city of Le Havre has become its Eiffel Tower!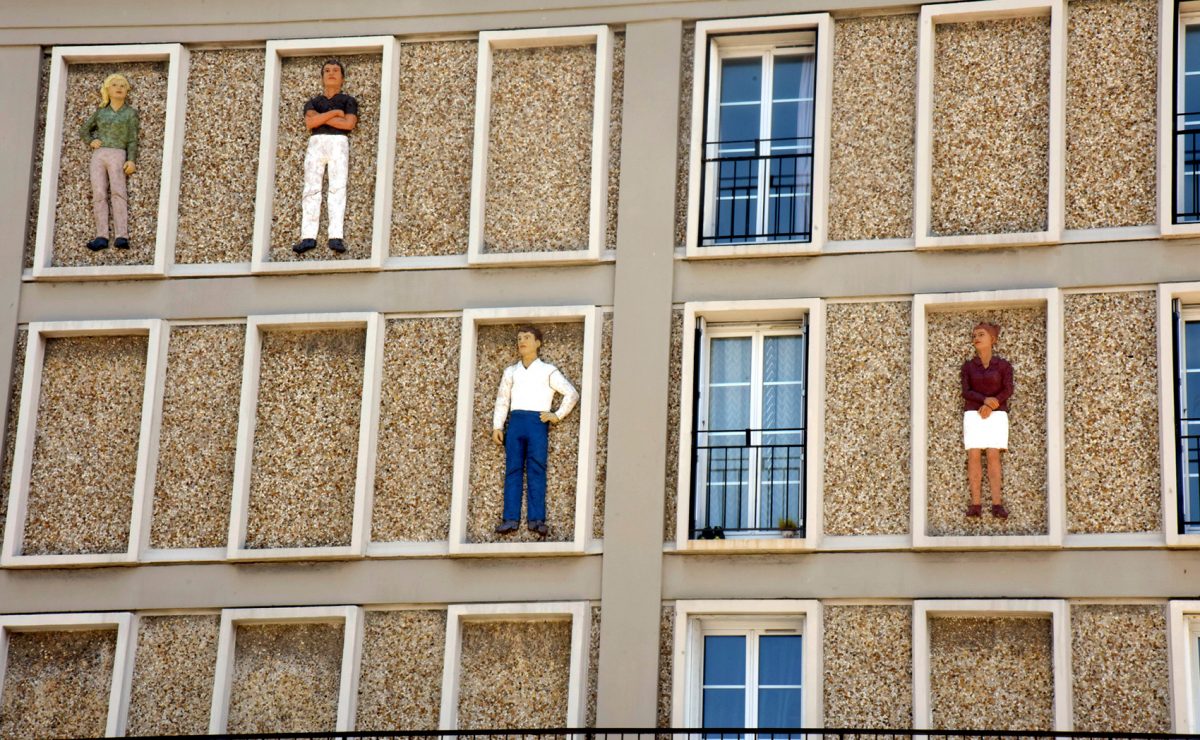 02Apparitions (Stephan Balkenhol)
Human or animal bodies are the Austrian artist's favourite subjects. In Le Havre, he makes very human, mysterious and naive characters appear from window frames that have never been installed: he thus creates his own law of attraction!
Raise your head and observe!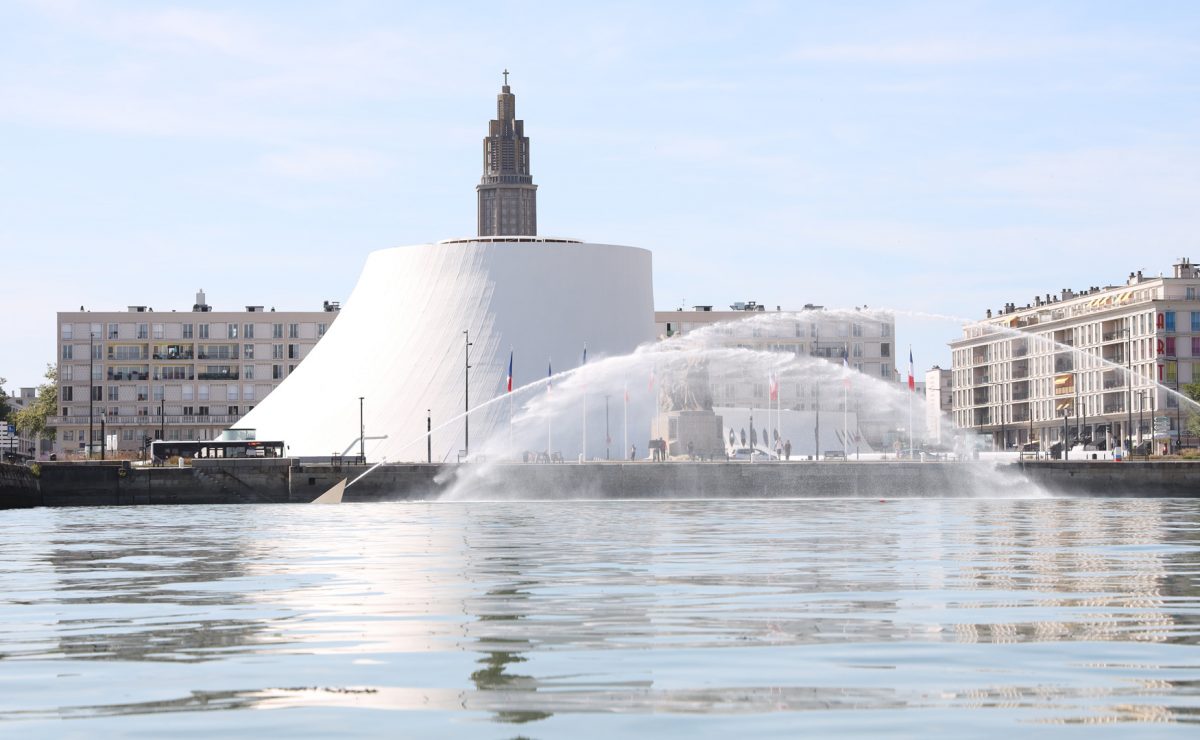 03Impact
(Stéphane Tidet)
From the waters of the Commerce Basin, facing the Volcan, two jets of water regularly collide. Take a seat on one of the benches on the quay, wait a while and you will see and hear the power of this 21st-century fountain!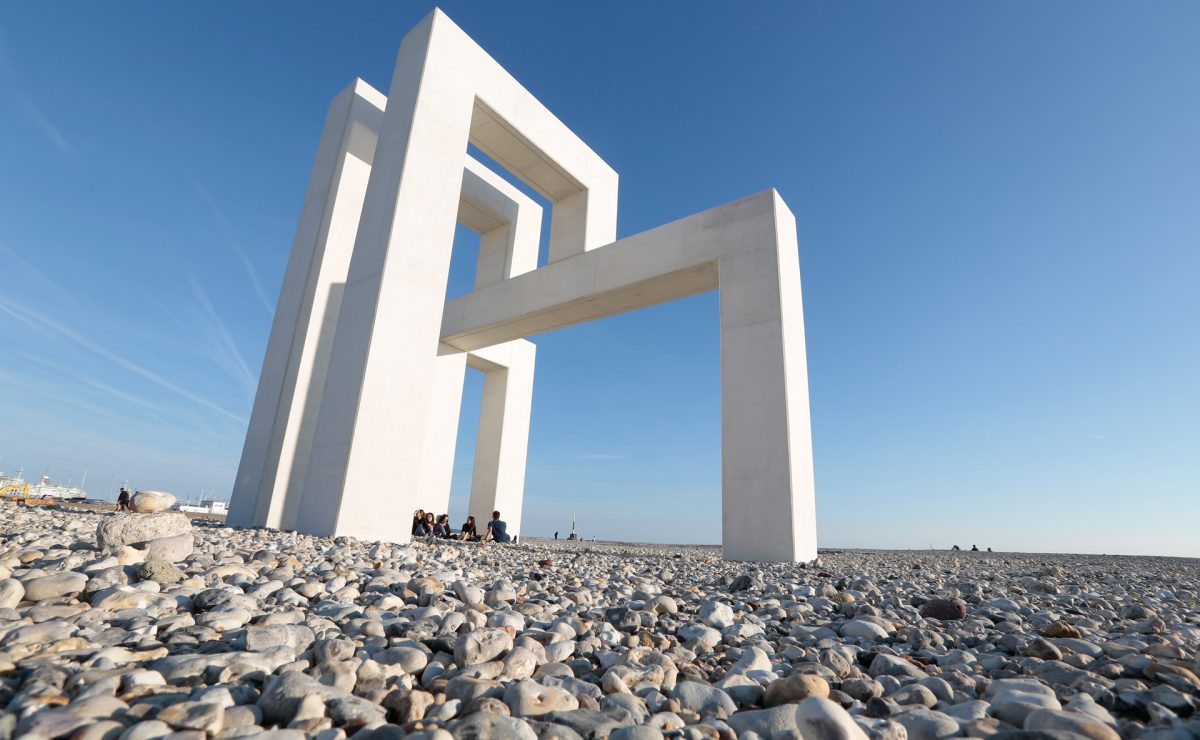 04UP#3
(Sabine Lang and Daniel Bauman)
Artists Sabina Lang and Daniel Baumann have created a work that punctuates the perspective of Avenue Foch. Their 10-metre-high white concrete portico emerges among the pebbles of the beach, thus linking it to the city.
05Colours on the beach (Karel Martens)
Karel Martens is one of the most renowned designers of the current period. The Dutch artist "translated" the city's charter of foundation signed by François I into a pictorial ensemble spread over 713 beach huts. Ten colours and six widths of ribbon draw a unique code for each cabin. A unique work of art, masterly and popular with Le Havre's cabin owners.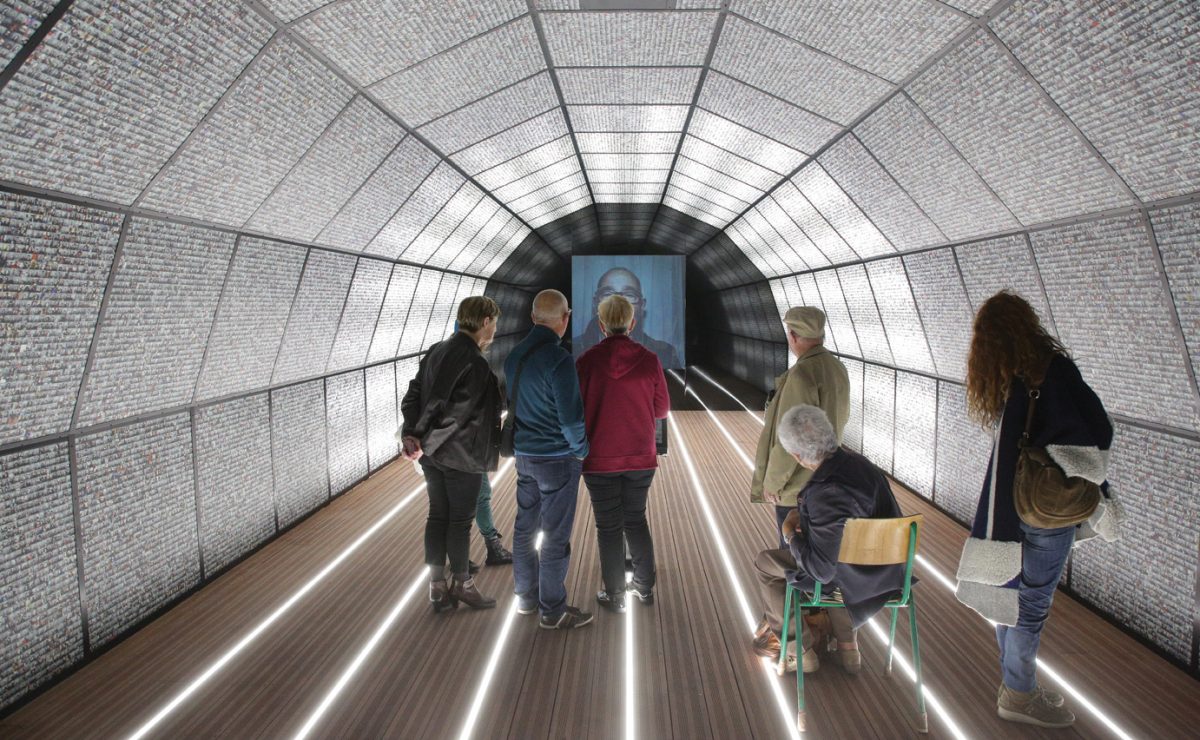 06Time stands still (Cheval vert)
In 2017, several tens of thousands of Le Havre residents had their portraits taken. This large family photo is presented in an original form: an interactive mega-face book housed in one of the powder magazines of the Hanging Gardens. A real experience!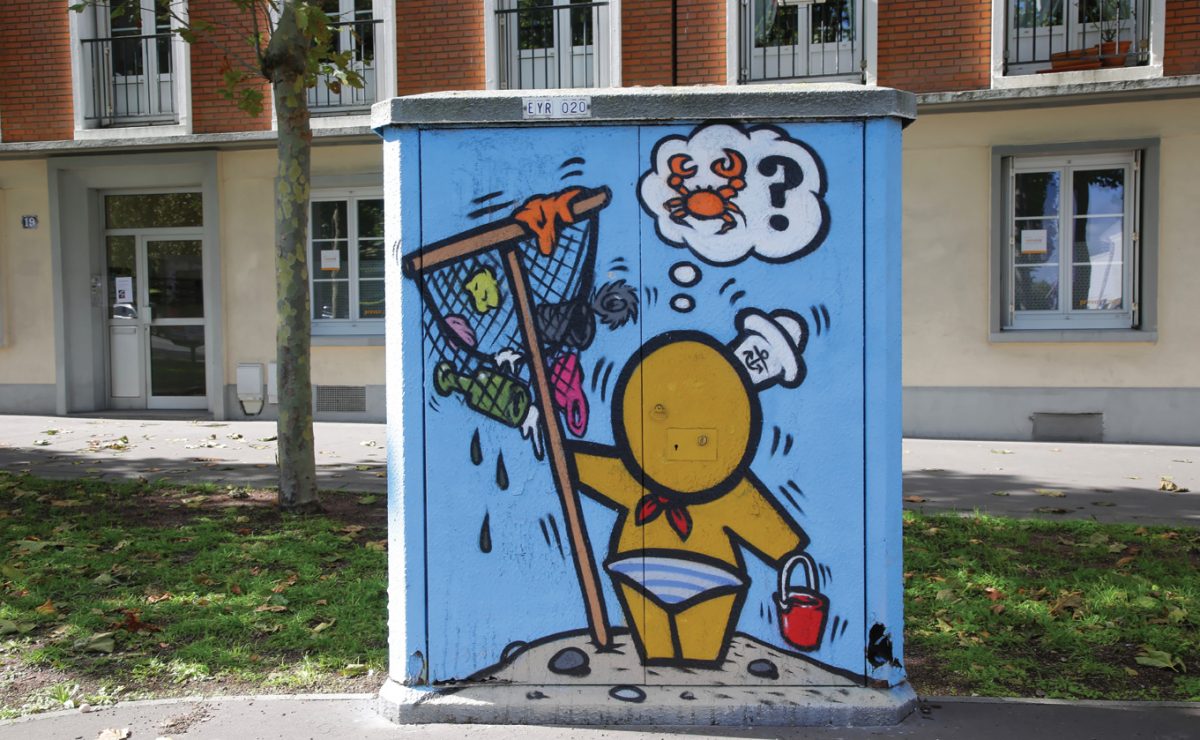 07Catch me if you (spray) can - Jace
The graffiti artist from Le Havre has already spread his works to more than 30 countries! For Le Havre's 500th anniversary, he planted 50 Gouzous, his emblematic yellow men's silhouettes throughout the city. Good hunting!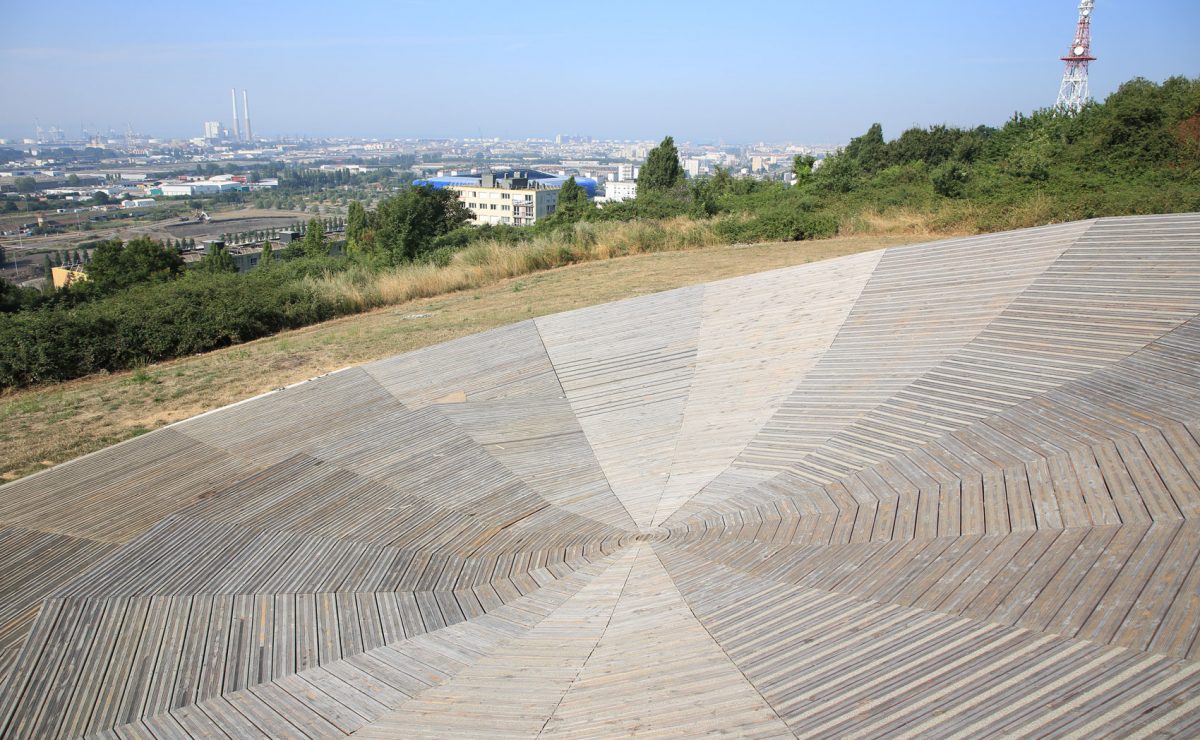 08Parabole
(Alexandre Moronnoz)
Get off the beaten track! In the modern district of Caucriauville, created 50 years ago and accessible by tram, this wooden disk 15 metres in diameter offers a superb panorama of the Seine estuary and port of Le Havre. Balanced on the skyline, the place is perfect for a break!
Catène de containers (Vincent Canivet)
Catène de containers (Vincent Canivet)
Apparitions (Stephan Balkenhol)
Apparitions (Stephan Balkenhol)
UP#3 (Sabine Lang et Daniel Bauman)
UP#3 (Sabine Lang et Daniel Bauman)
Couleurs sur la plage (Karel Martens)
Couleurs sur la plage (Karel Martens)
Le temps suspendu (Cheval vert)
Le temps suspendu (Cheval vert)
Catch me if you (spray) can - Jace
Catch me if you (spray) can - Jace
Parabole (Alexandre Moronnoz)
Parabole (Alexandre Moronnoz)