Top 5 tours to visit Le Havre
ÉPIDÉMIE CORONAVIRUS COVID-19
Conformément aux décisions gouvernementales et mesures de déconfinement, certains lieux, équipements, structures, etc... peuvent rester fermés ou rouvrir avec des horaires modifiés. Obtenez toutes les infos en direct par téléphone, mail ou sur le site internet de nos partenaires et via notre chat et page Facebook.
Le Havre, long misunderstood, has become a trendy destination, especially since its classification by UNESCO.
Triggering a hitherto lukewarm curiosity, this consecration and, in 2017, the festivities to mark 500 years since its creation have revealed to tourists an attractive destination whose two major assets are architecture and impressionism, but not just that. Follow me, please.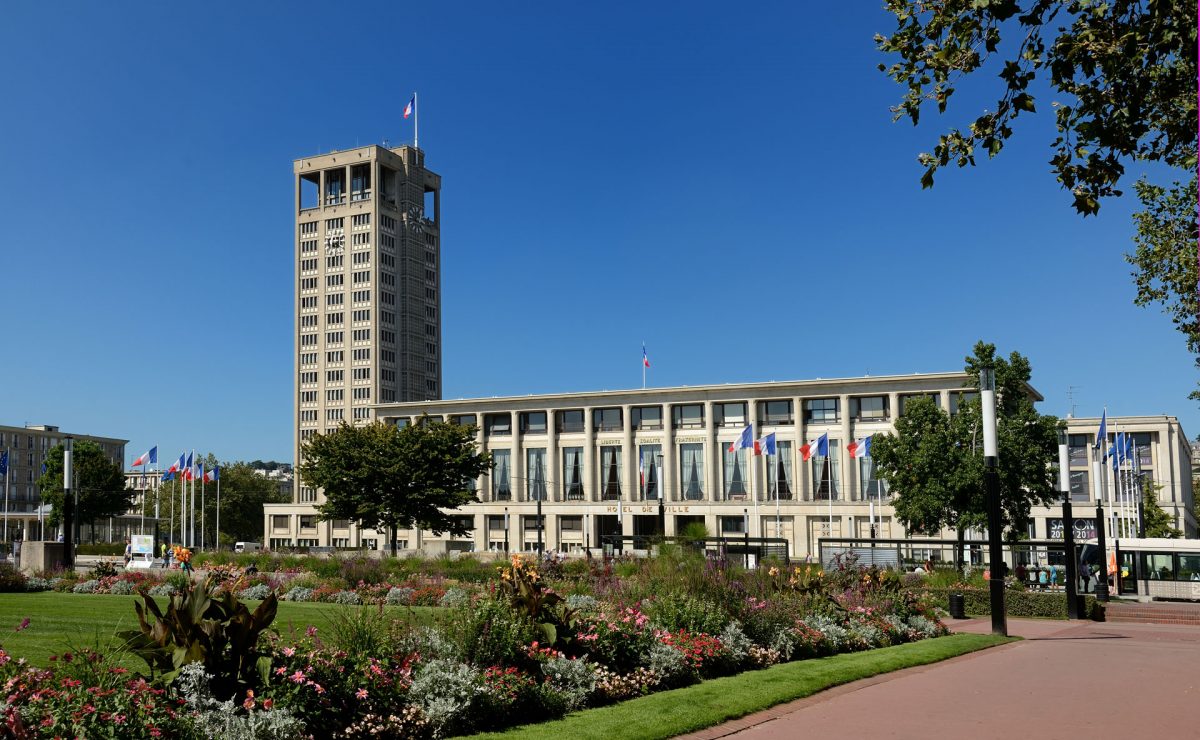 01Le Havre: you said architecture?
A unique reconstructed city where one man stands out: Auguste Perret. To understand his approach, head for the show apartment, an astonishing place where time stood still in the 50s (furniture, decorative objects, household equipment…), then up to the 17th floor of the tower of the Town Hall: At a height of 60m, a 360° panorama to understand the geometry of the city. You then have the keys in hand to decipher Perret's grammar.
Let's head for Avenue Foch, Le Havre's "Champs Elysées", then an unmissable visit to the Church of St Joseph, which looks like a skyscraper, before passing through the Porte Océane for a well-deserved break on the beach while savouring a tray of chips or a few Dutch donuts from Chez Victor, a Le Havre institution since 1927!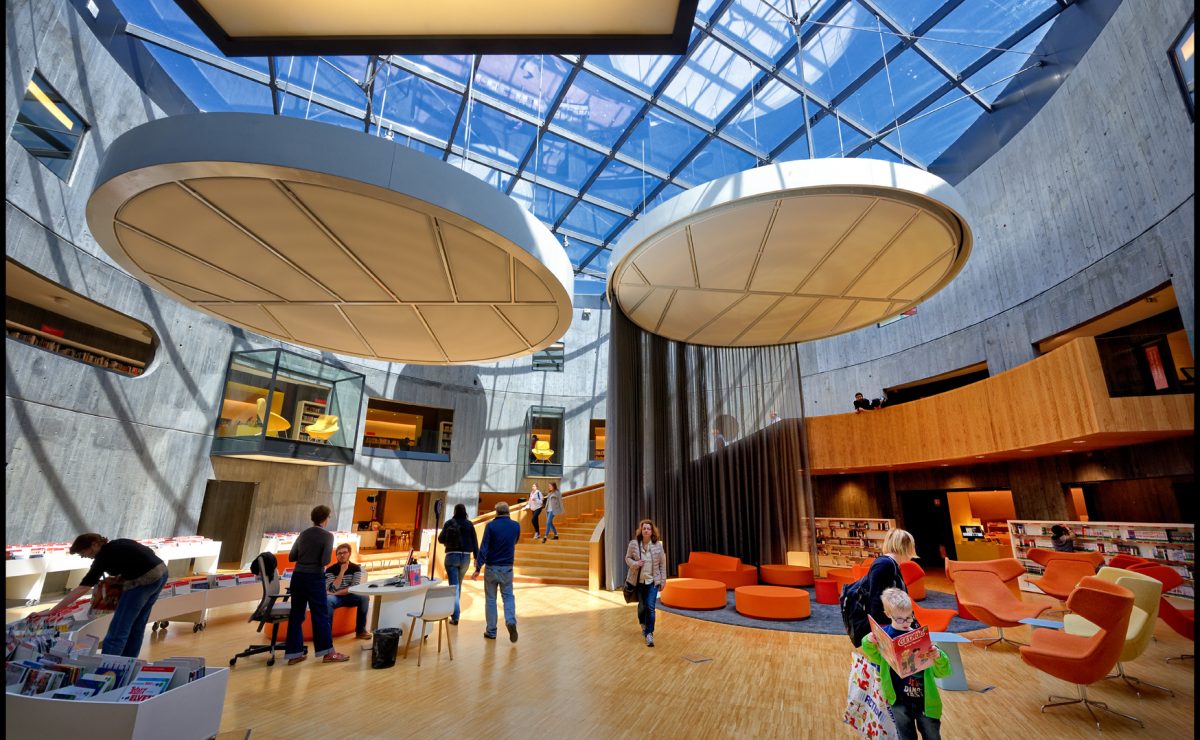 Oscar Niemeyer, the man from Brasilia. While Perret's architecture is based on orthogonality, Niemeyer's is all curves and softness. The two visions do not oppose, but rather complement each other. The Volcan, the national stage, concert hall is the most important building. The second, lower one, houses a library which many observers and professionals agree is one of the most stunning and original in France. Designer furniture, work room, atrium with glass ceiling … a place you really must visit where you can settle down to read a magazine or have a cup of tea with a pastry in the cafeteria. It is also a place that occasionally hosts the "Goût des Autres" festival, heritage days or the Tourism Night.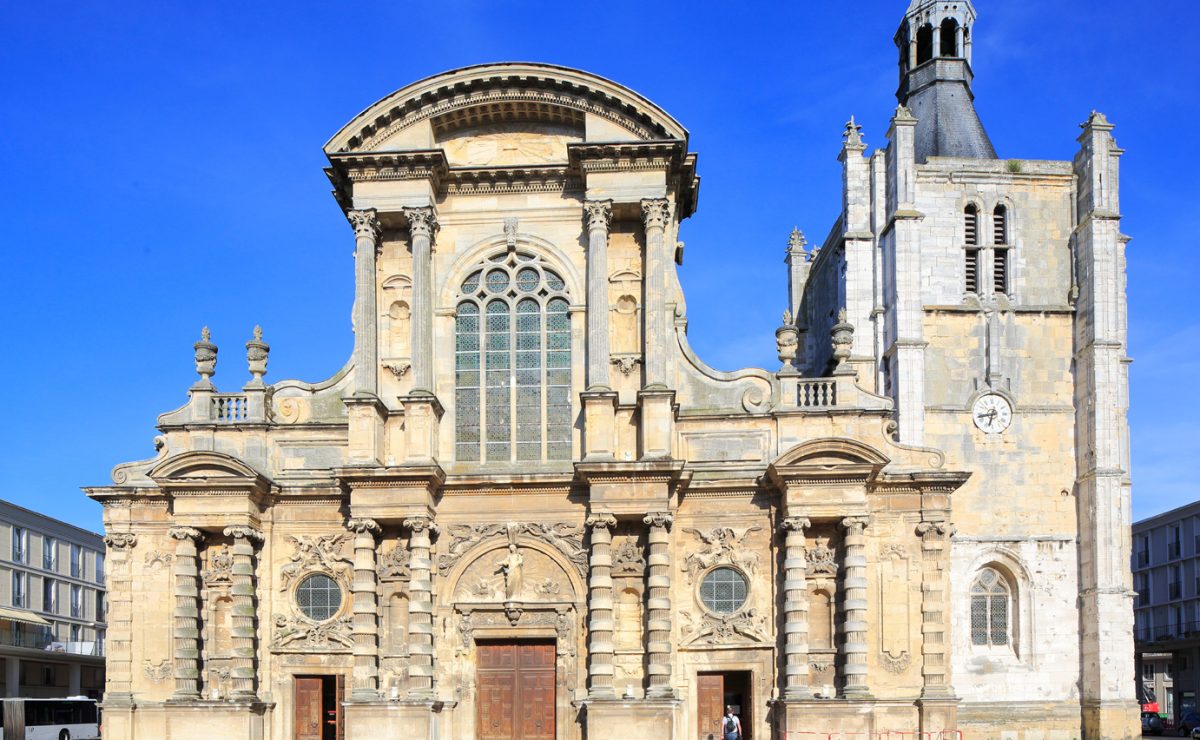 03From Impressionism to Jean Nouvel
For lovers of painting, enlightened amateurs or the simply curious, the MuMa is a visit you won't forget. An exceptional building open to the light and the entrance to the port, it has a really impressive business card: the second-largest Impressionist collection in France, the first museum rebuilt after the Second World War and inaugurated by André Malraux, here you can see Monet, Pissarro, Eugène Boudin, Sisley, Renoir, Courbet, Braque, Van Dongen, Matisse, Marquet, Dufy, Friesz, Derain … a great occasion in prospect. Coming out, there's a contemporary stop ahead, under Vincent Ganivet's "Catène" (chain) of containers, erected in 2017 for the city's 500th anniversary.
A little further on, dive into the historic heart of Le Havre to discover the few remaining traces of Le Havre in days gone by: Notre-Dame Cathedral (16th century), the Natural History Museum or Saint-François district, the Shipowner's House (18th century) and its surprising and extremely rare skylight, and the Dubocage de Bléville Hotel (17th century). To relax, head for the Bains des Docks Aquatic Centre. This space will amaze you with its design, inspired by Roman thermal baths. Here, Jean Nouvel created an astonishing aquatic complex located between town and port.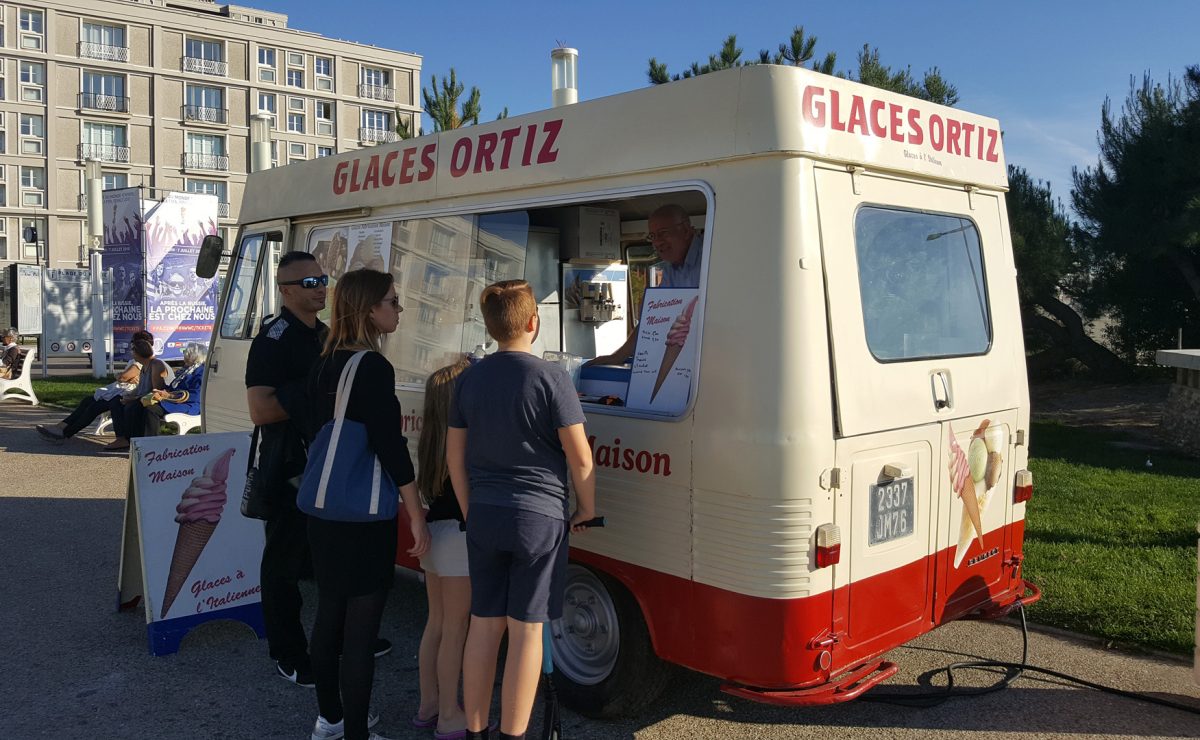 05Le Havre, lower town or upper town
To go from one to the other and discover a less well-known aspect, let's take the funicular (here it's called the "funi" or "ficelle" (string). Only ten cities in France offer this means of transport. Let's head uphill. In three minutes, we go from Place Thiers to Rue Félix Faure, a wonderful artery to travel along. You'll understand why the merchants and shipowners built large, elegant villas there. Also served by stairs, it's worth going back down the Beasley steps to the Saint-Vincent district, a kind of village within the city. Your reward after this wonderful trip? The pastry shop of Clément Mazzoni, a great sweet moment to experience: the galette, the pine cone, the citrus pie… not to mention the chocolates.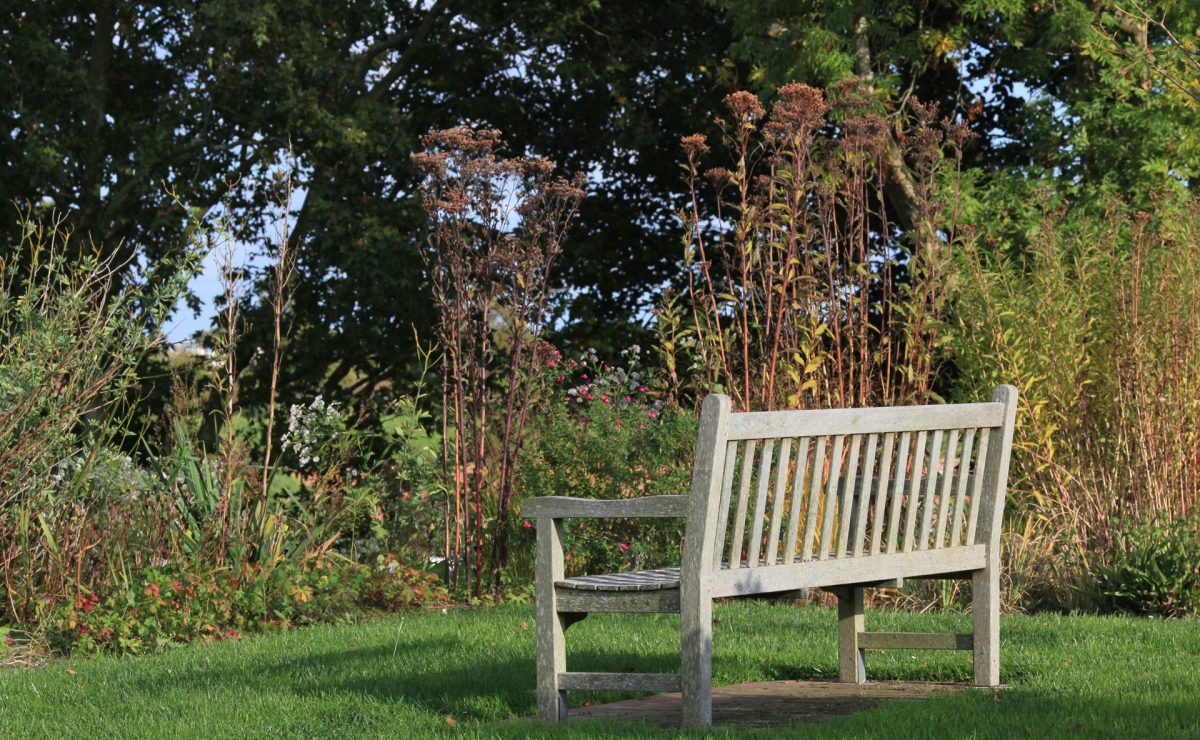 04Watching the dancing sea
Le Havre is certainly a large port, but it's also a long and magnificent seafront. From the entrance to the port, Boulevard Clemenceau runs along the marina (accessible 24/7 without tidal constraints) before arriving at the Société des Régates du Havre at the Tourist Office, on your right, don't miss the wonderful white building from the 1930s, the "Transatlantique".

The beach isn't far away – its 17 restaurants operating from the third week of March until the last weekend of September await your arrival for lunch, a drink or dinner, but not before you enjoy an ice cream cone from another Le Havre institution: Ortiz. They are guaranteed "home-made" and have been delighting generations of Le Havre residents and tourists since the 1930s.
Le Havre : vous avez dit architecture ?
De l'impressionnisme à Jean Nouvel
La vie en vert
La vie en vert