The Seine by bike and the Vélomaritime cycle route
Ready for a cycling adventure? Prepare your equipment and let yourself be surprised! 
La Seine à vélo (The Seine by bike) is a new route that follows the meandering river, between Paris and Le Havre: 385 km of safe, marked routes, a mix of greenways and shared roads.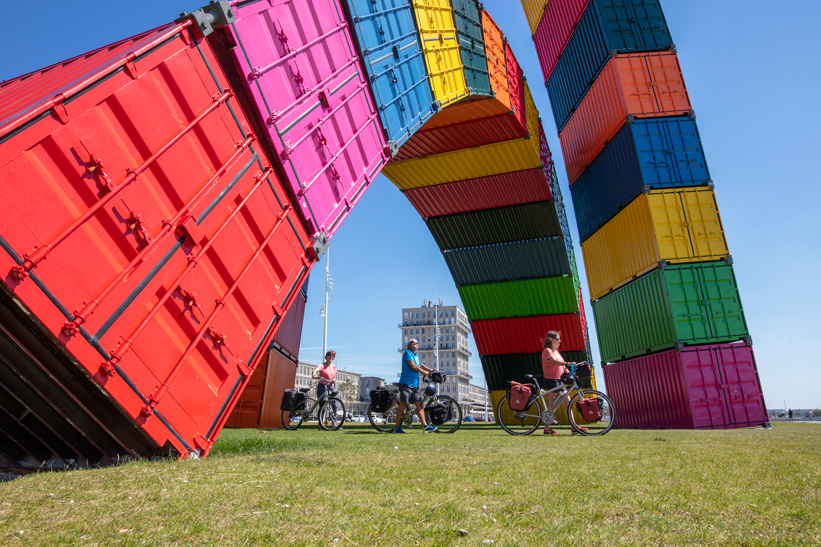 The Seine river by bike,
385 km between Paris and Le Havre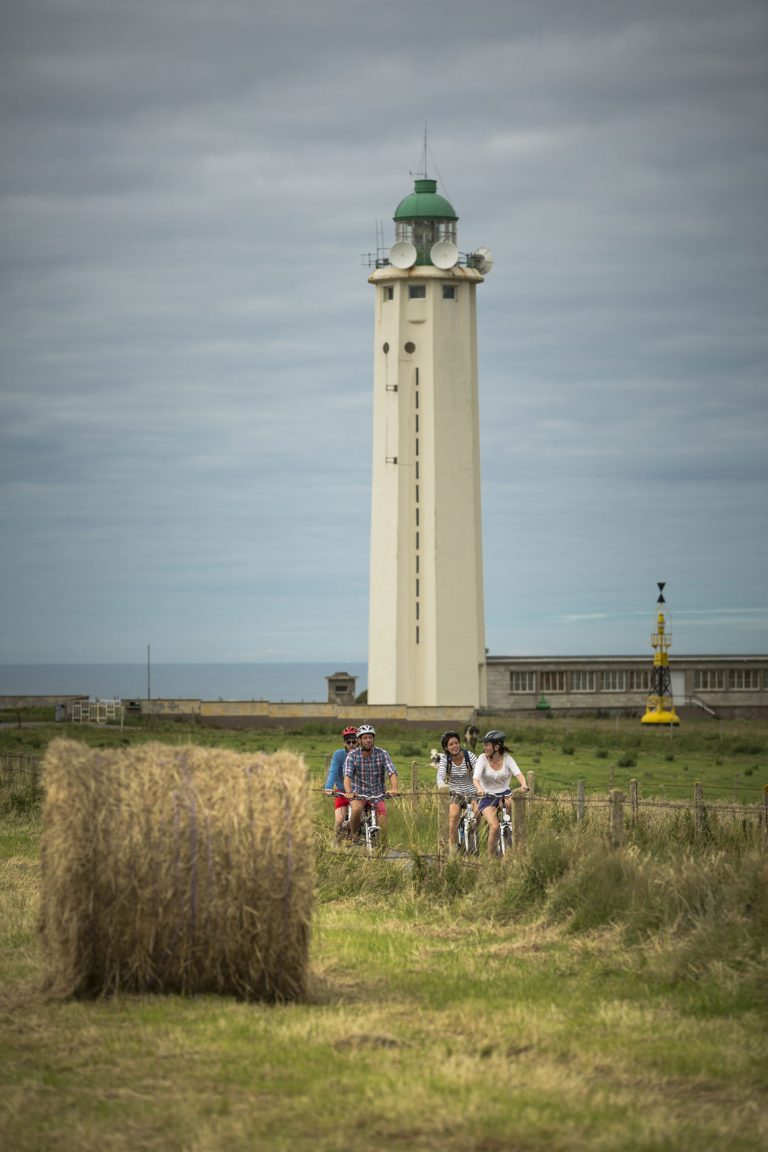 The Vélomaritime, 43 km between Le Havre and Etretat
From Roscoff to Kiev in Ukraine, EuroVélo 4 is one of 19 European cycle routes. The Vélomaritime is the French section of this route, between Roscoff and Dunkirk, between the English Channel and the North Sea. Starting from Le Havre train station, this signposted route takes you to the famous cliffs of Etretat.
An invigorating experience faced with the marine elements and a sporty route with several inclines. On your way, make a stop at the Antifer Lighthouse, where you can enjoy a breathtaking view!
The tour of Seine-Maritime by bike
Avenue Verte Londres/Paris, Véloroute du Lin, Vélomaritime, Véloroute Normandie Impressionniste, Seine à Vélo … the Seine-Maritime department is crossed by both local and international cycle routes.
Over 325 km, the Tour de la Seine-Maritime by bike combines these routes for a large loop that goes via Le Havre, Etretat, Dieppe and Rouen.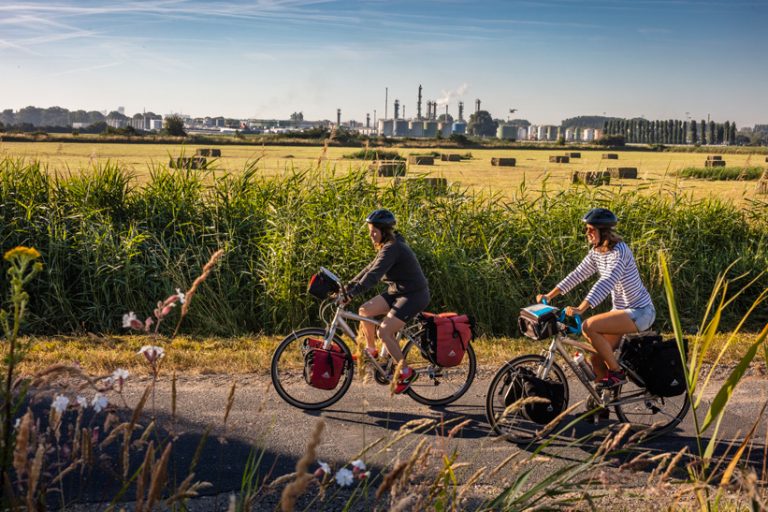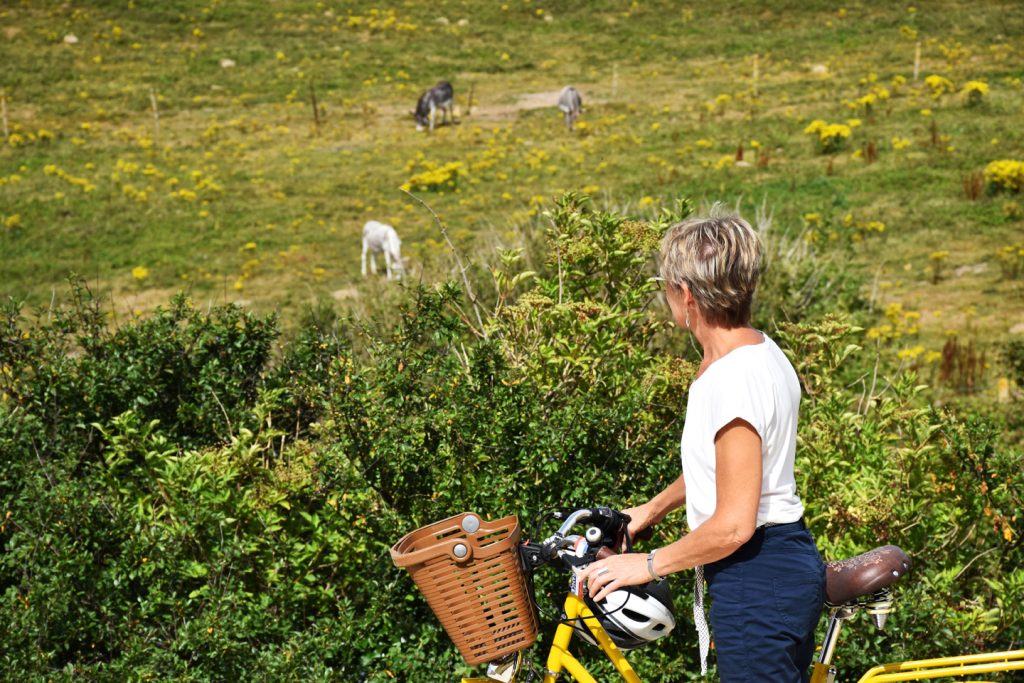 Four bike loops between sea and countryside
From 7 to 12 km, for sports or family walks, these four trails take you to discover rural communities by the sea or in the countryside of Pays de Caux. Superb views of the English Channel and the cliffs of the Alabaster Coast, typical brick and flint houses, beautiful rural churches, wheat fields, woods or even market gardening, castle… Four routes to download present you all the diversity of Le Havre Seine Métropole.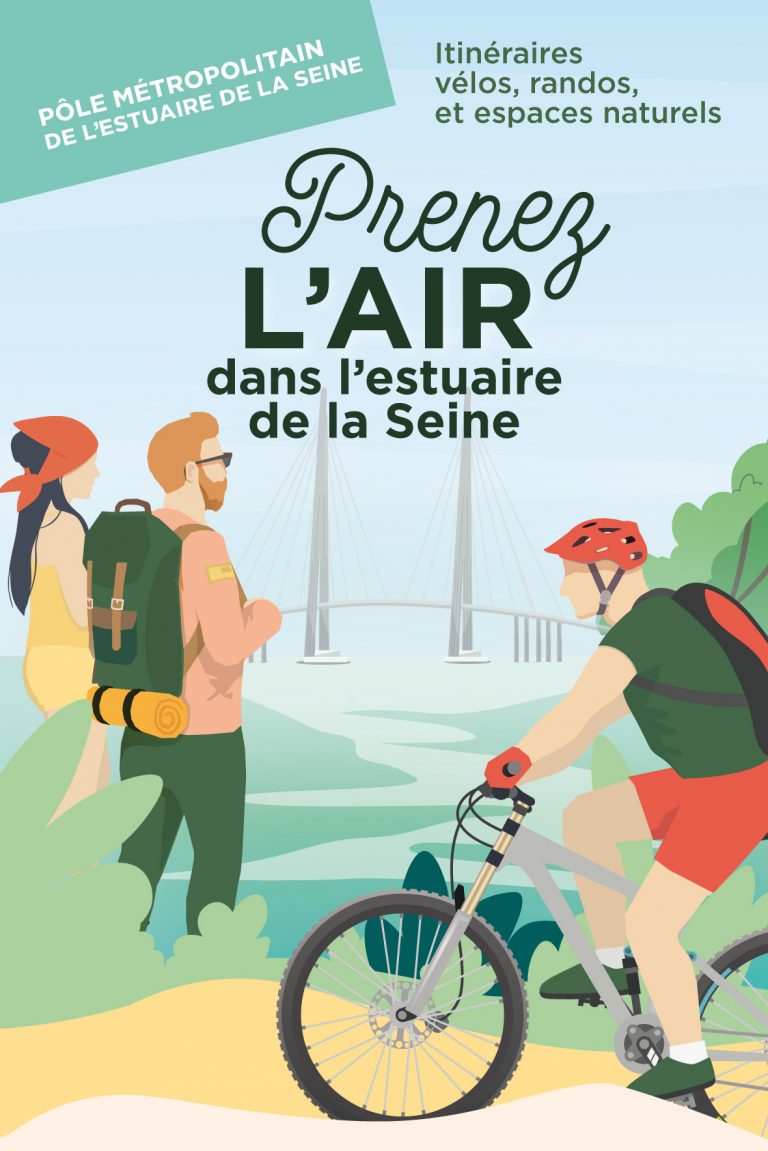 Discover the Seine estuary
by bike or on foot!
Discover the cycling and hiking routes throughout the Seine estuary and plan a sports outing or a family outing!
Taking in the air in the estuary of the Seine is also a selection of natural areas to organize a walk or a picnic.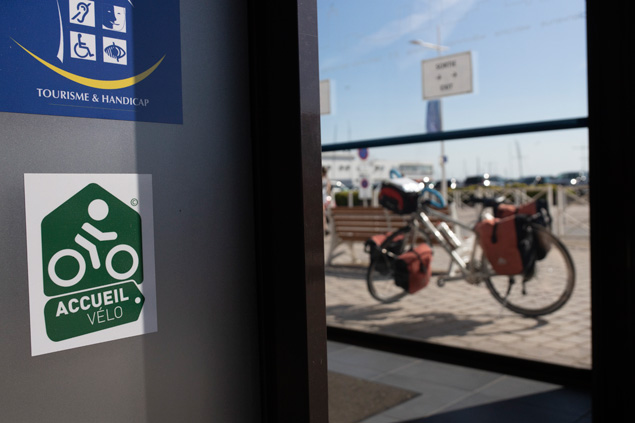 Accueil Vélo is a national label that guarantees a quality welcome and services for travelling cyclists close to national and international routes.
Accommodation, bike hire and repair shops, visiting and/or leisure sites, Tourist Offices and approved restaurants offer services adapted to cyclists (on-site repair kit, protected bike area, maps available…).