Land of art and history label
In 2001, Le Havre was awarded the City of Art and History label, marking recognition by the Ministry of Culture of the first actions to promote Le Havre's heritage and, more specifically, the heritage of Reconstruction.
This first step would then lead to the reconstructed centre of Le Havre being included on the World Heritage List in 2005, recognition of the aesthetic quality and technical innovations offered by the architect Auguste Perret.
In 2019, the scope of the label was extended by the attribution of the Pays d'art et d'histoire label. The new label covers the 54 towns of Le Havre Seine Métropole.
Its objective is the appropriation, by a large audience, of the region's history. It aims to strengthen its attractiveness, promote and preserve its architectural, landscape and environmental quality and enhance the heritage of the towns.
Guided tours, workshops, exhibitions and lectures all year round
The Pays d'art et d'histoire team offers a new programme every month: 
guided tours of the reconstructed centre and rural heritage, discovering how Le Havre has changed from the 17thfloor of the Town Hall tower or thematic tours, led by guide-lecturers,
exhibitions on heritage or cultural activities in the gallery area of the Maison du Patrimoine, Place Perret,
cultural and creative workshops for adults and children,
conferences on various heritage themes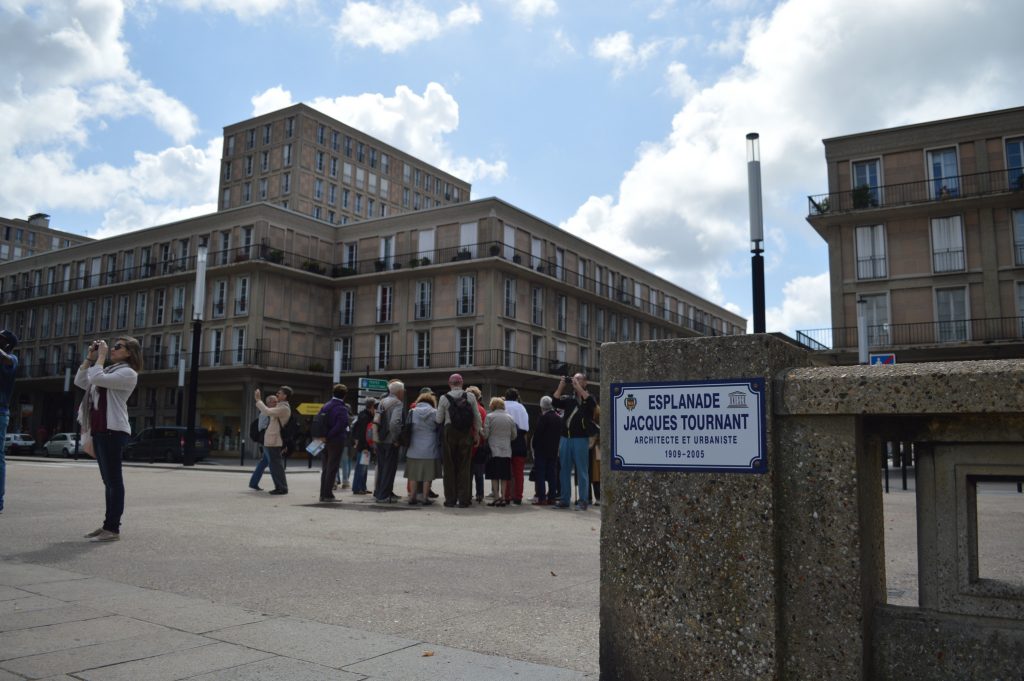 The Perret show apartment
Opened in 2006, as part of the activities linked to the addition by UNESCO of the rebuilt city centre of Le Havre to its World Heritage List, this apartment helps visitors discover the innovative developments put forward by Auguste Perret and his teams to rehouse inhabitants in the aftermath of the war.
A dive back into the 1950s, to be shared with your family!