The Alabaster Coast region offers a wonderful playground for instagramers. We have selected some of the must-sees in our destination.
From Le Havre to Etretat via Montivilliers or the Pont de Normandie, follow us on our Instagram account @lehavreetretattourisme, hashtag your photos #lehavreetretattourisme, let your talent speak and become our spokesperson by becoming part of our daily publication!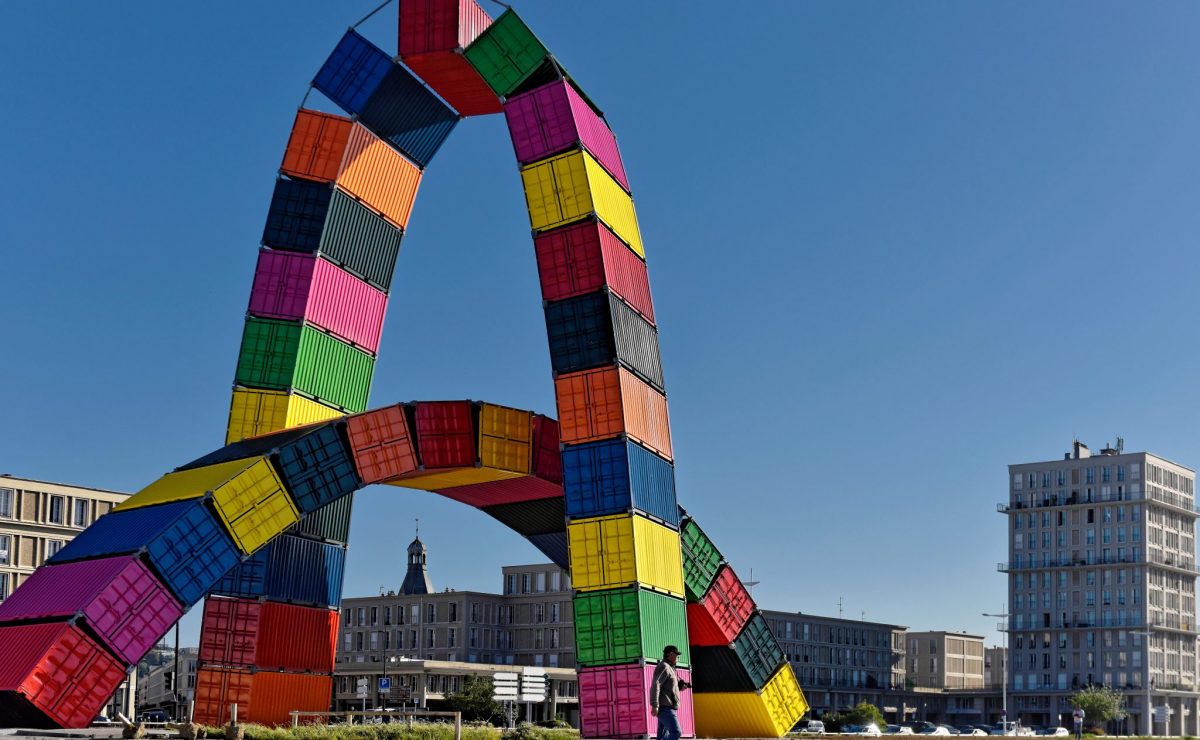 Le Havre, the Catène de Conteneurs
Representing the architectural impact of Le Havre during the celebrations for the city's 500th anniversary in 2017, Vincent Ganivet's Catène de Conteneurs is a must-visit instagram spot. Very colourful, having fun on the lawns, monumental or how to make rectangular containers angular…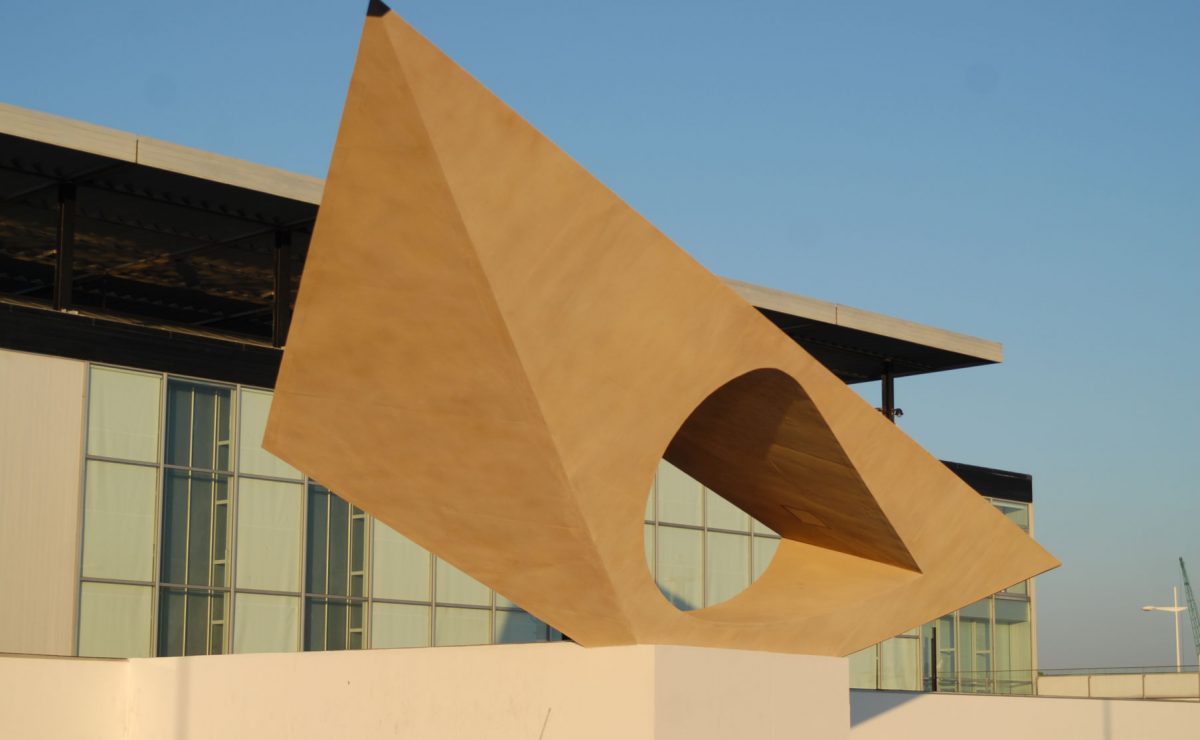 Le Havre, the Signal of the MuMa
In front, the sculpture stands out as a "guardian of the temple" and serves as a landmark for a view of the architecture of the MuMa as a whole. If you move to the sides of the work, your certainty melts away as to the design of the Signal itself, making you doubt what you just saw from the front…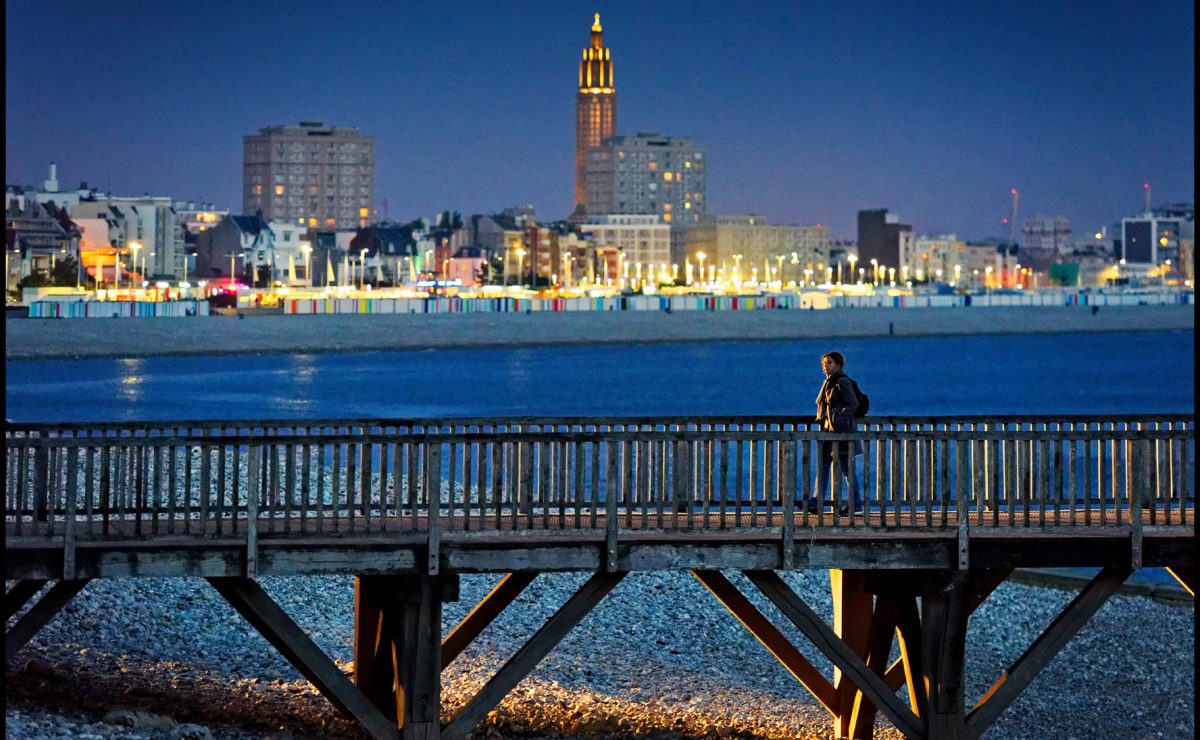 The Sainte-Adresse landing stage
Enjoy the sea and city views, the architecture of Le Havre, the riders defying the English Channel, the sunrises and sunsets… At its feet, the landing stage reminds us of California's famous piers, and many photographers use it for their fashion shoots.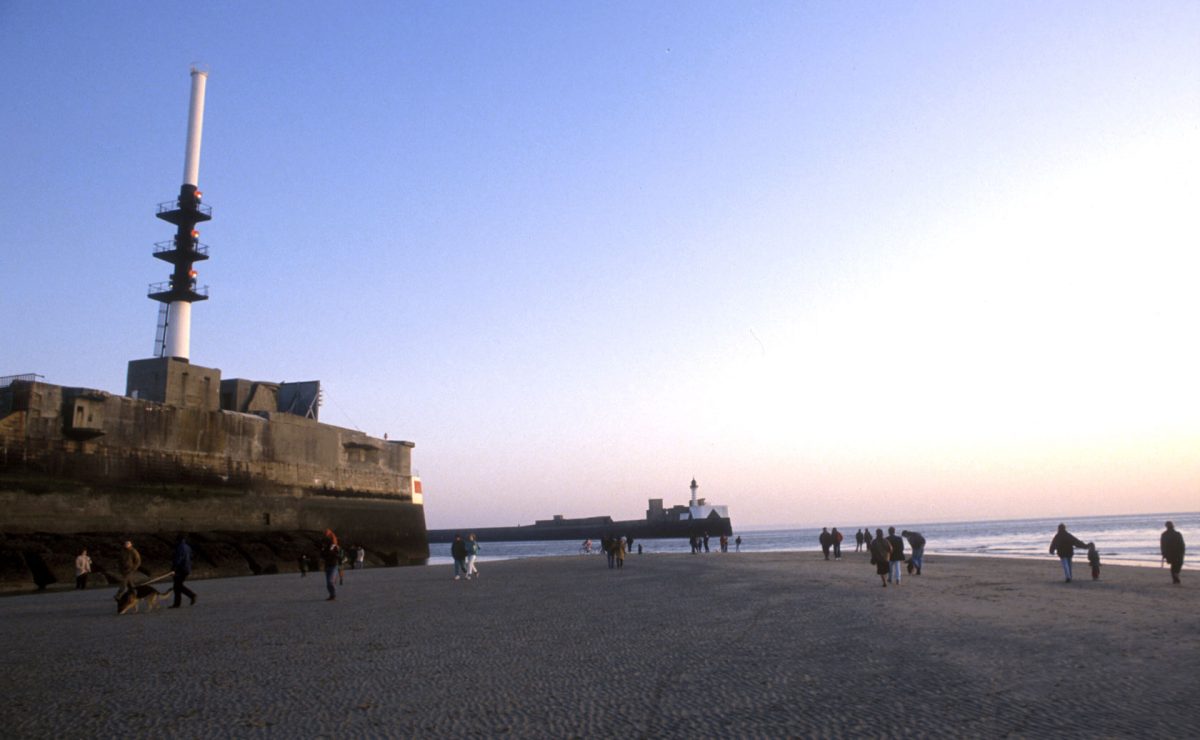 Spray, foam and waves crash into it, trying to break it down with the pebbles it hurls… So you're not allowed to set foot on it, but seen from a distance, it's even more impressive. Le Havre is a cruise port, and when we say cruise ships, we mean ocean liners. I didn't tell you this, but…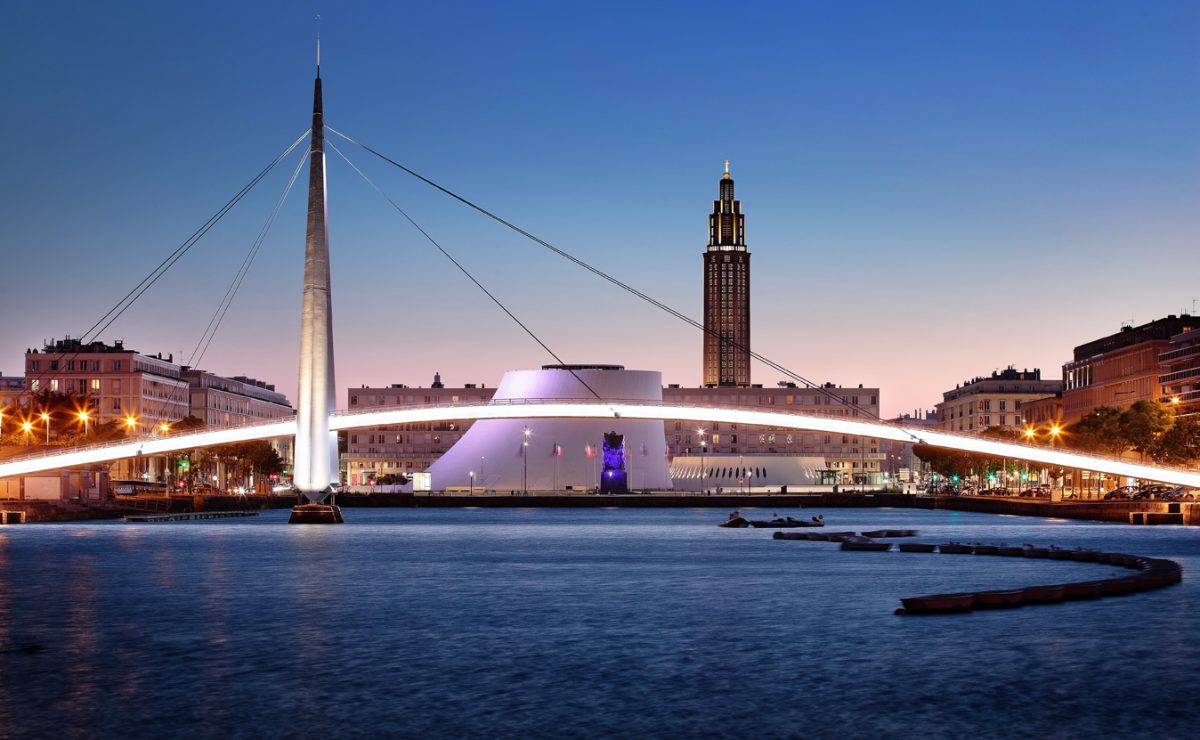 Le Havre, the Bassin du Commerce and the Volcan
This view from the foot of the Hotel Mercure is to some degree … to a large degree … our image of Epinal, our trademark known to all. In one shot you can see the footbridge overlooking the Bassin du Commerce, then the imposing War Memorial and Oscar Niemeyer's Volcan.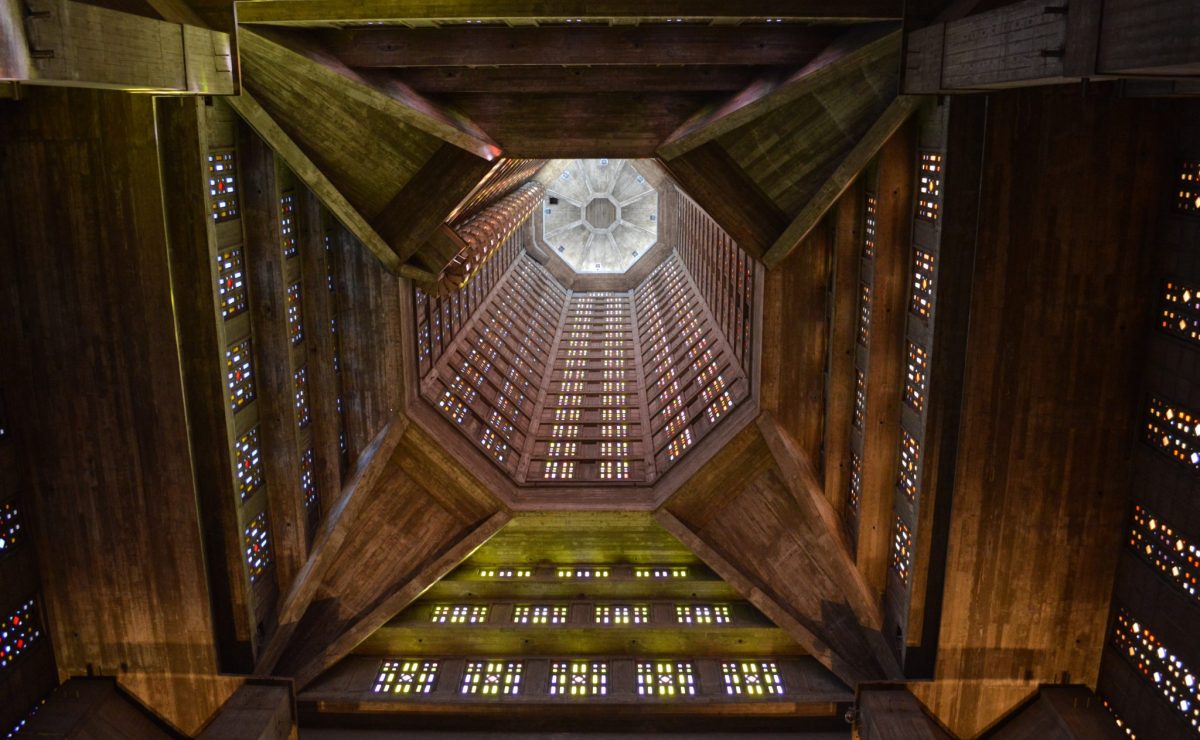 Le Havre, Saint Joseph's Church
The faithful, tourists, photographers / instagramers meet inside during opening hours. While focusing isn't so easy due to the darkness, feel free to gaze up at the outside: and yes, "Saint-Jo" is well worth it!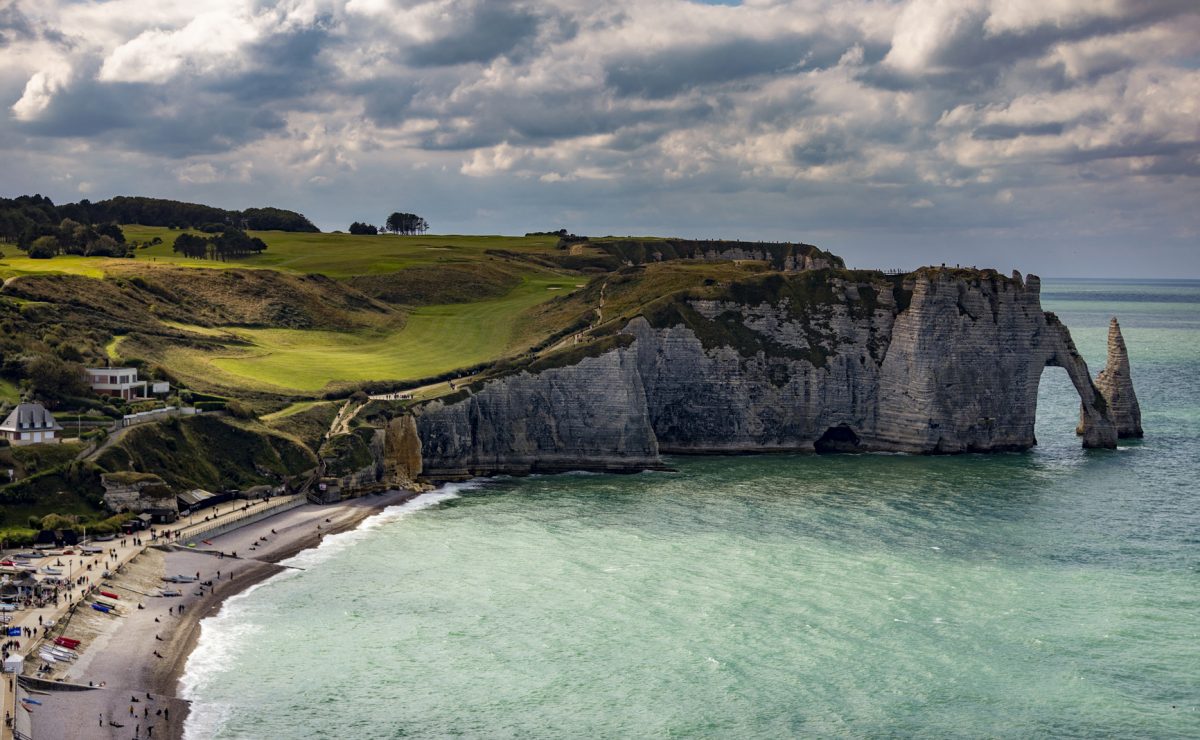 Falaise d'Aval, Manneporte, Courtine, Falaise d'Amont, Roche Vaudieu and Aiguille de Belval – there's so much choice for those looking for a great shot. While one of them might catch your eye momentarily, the changing light of the impressionist skies so dear to Monet may make you hesitate just as you're about to capture the moment.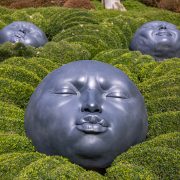 The other Instagram spots of the Alabaster Coast
Continue your journey with a non-exhaustive list of remarkable Instagram spots:
Le Havre: Town Hall, Niemeyer Library, Notre-Dame Cathedral, Graville Abbey, Rouelles Park, Saint-Roch Square, the Perret buildings, Stade Océane, Hanging Gardens, Volcan and Petit Volcan
Montivilliers: Montivilliers Abbey
The Pont de Normandie! Attention: for your safety, don't take pictures when driving!
Etretat: Clos Lupin, Etretat Gardens, the covered market, Perrey
Harfleur: St Martin's Church
Sainte-Adresse: the Chapel of Notre-Dame des Flots, the sugar loaf
Saint-Vigor-d'Ymonville: the belvedere on the Seine estuary
Beaches of Le Havre, Sainte-Adresse, Etretat, Saint-Jouin-Bruneval, Le Tilleul, etc
Le Havre, la catène de conteneurs
Le Havre, la catène de conteneurs
Le Havre, le Signal du MuMa
Le Havre, le Signal du MuMa
L'estacade de Sainte-Adresse
L'estacade de Sainte-Adresse
Le Havre, le bassin du commerce et le Volcan
Le Havre, le bassin du commerce et le Volcan
Le Havre, l'église Saint-Joseph
Le Havre, l'église Saint-Joseph