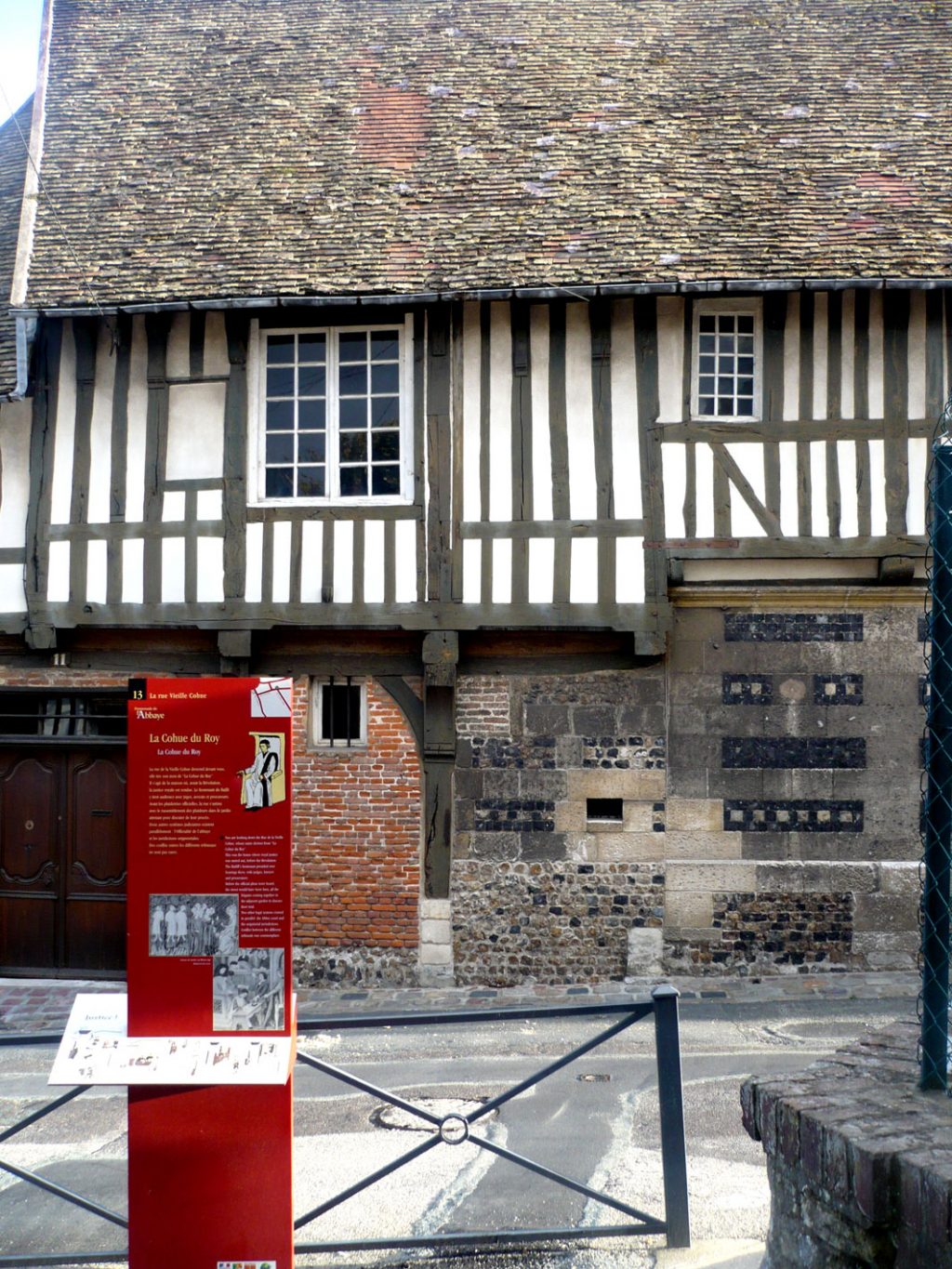 Montivilliers,
patrimoine et architecture
The Protestant temple of Montivilliers -Built under Louis XVI, always dedicated to worship, built in an oval, architectural originality of which it remains the only surviving witness, it marks the importance of the Protestant presence in the town of Montivilliers. It houses a wonderful organ dating from the first third of the 19th century from the old Lutheran temple of Elbeuf.
Les hallettes – These small wooden shops (dating from the 19th century) are the remains of the medieval stalls leaning against the outer wall of the abbey. Leased to merchants for payment of a "stall fee", they meant they could trade and display their wares. Today, they are occupied by artists and craftsmen.
L'Hôtel Dieu – The House of God founded in 1241 on the initiative of Abbess Marguerite de Sargines, it was intended to receive the poor and sick. Today, only the main building remains and its role is quite different. It has become the Maison des Arts, and is home to music, theatre and dance schools. 
The ramparts – Built in the second half of the fourteenth century to protect itself in vain from English invaders who were responsible twice for sacking the city, its usefulness is no longer relevant at the end of the Hundred Years' War. Dismantled little by little over the centuries to be used as a stone quarry, only a few visible traces remain in Rue Victor Hugo.