Parking and getting around in Etretat
Etretat is a small village with a limited number of parking spaces.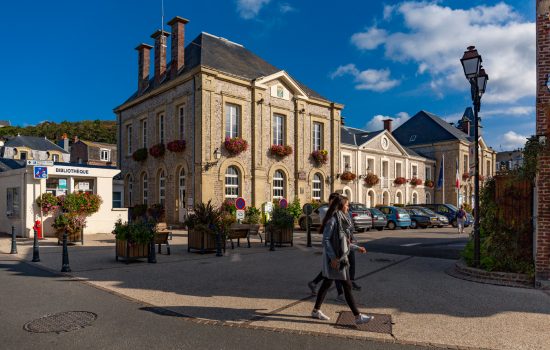 For parking, it is preferable to use the Grand Val, Fréfossé and train station car parks. Remote parking is open during the high season at the Route de Criquetot-l'Esneval (la Guezane) entrance and a footpath leads to the Chemin des Haules.  You can pay for your parking with the paybyphone app. Information and prices on https://www.paybyphone.fr/villes/etretat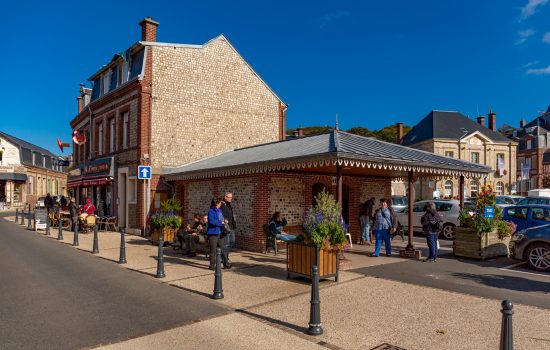 As part of the Grand Site – Falaises d'Etretat-Côte d'Albâtre operation, actions have been carried out to improve parking in Etretat and others will be undertaken shortly. 
By bike: on site, bike rentals are available in Fécamp, Étretat and Les Loges. The opportunity to discover the landscape by taking the Vélomaritime or even the Vélorail, a ride to reach Étretat from the Loges station on an old railway line.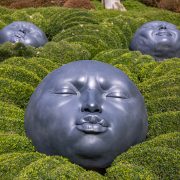 In order to anticipate the arrival of many visitors, solutions are put in place
Bénouville: temporary car parks with signs and footpaths have been installed to go from the center to the Aiguille de Belval.
La Poterie-Cap-d'Antifer: parking is provided at the level of the town hall and pedestrianized and secure access leads to the lighthouse.
Les Loges: closure of the Valleuse d'Etigues car park for safety reasons.
Parking lots and motorhome areas are dedicated and organised, in particular on campsites, in the municipalities of Saint-Jouin-Bruneval, Le Tilleul, Étretat, Les Loges, Yport, Fécamp and Bordeaux-Saint-Clair.
And because it would be a shame to leave a beautiful day on the coast with a report on the windshield, be careful not to park in awkward places, in particular on certain parts of the edges of departmental roads: road de Criquetot (at the entrance to Étretat) and at the entrance to Bénouville (D11).