Coquelicot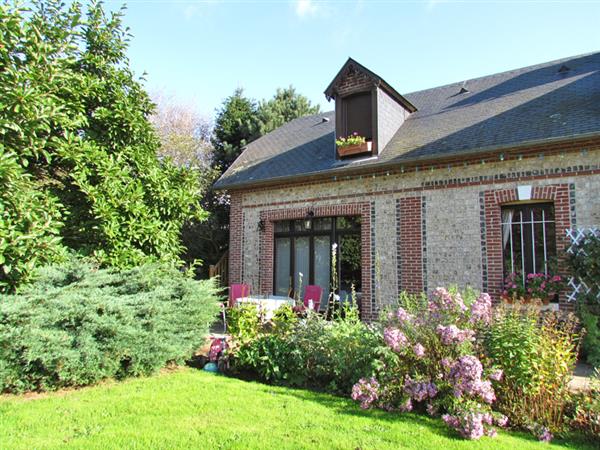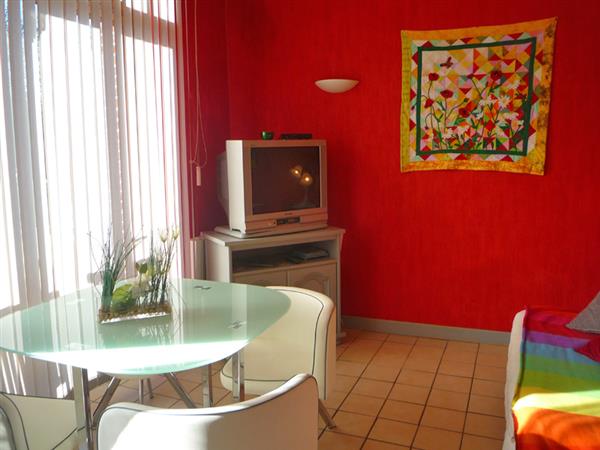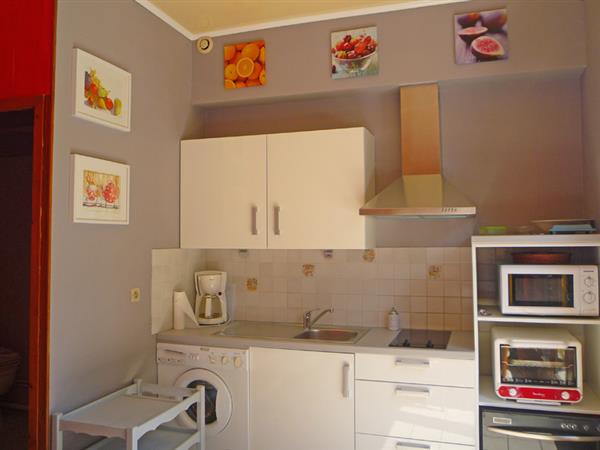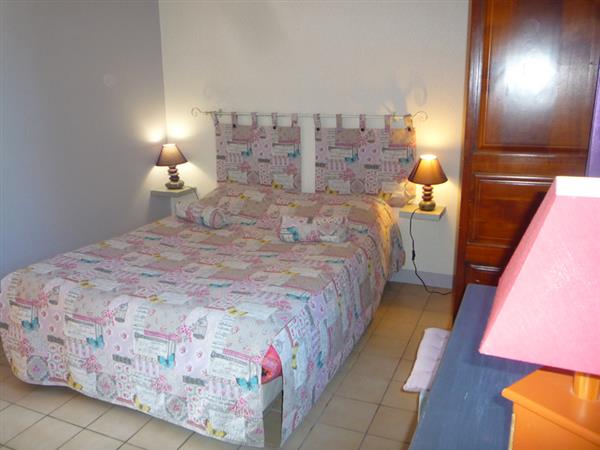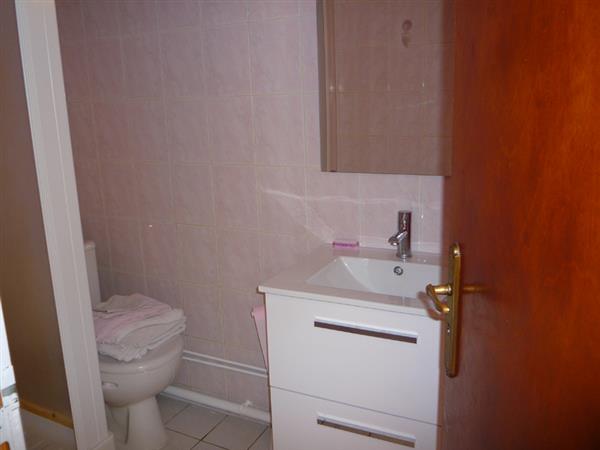 Description
The garden of this pretty traditional house in the Pays de Caux is open and common to the owners.
You also have a private terrace very flowered in summer and facing south towards the farm. You will enjoy the animals (hens, geese, ducks, sheep, goat, vegetable garden) and the comings and goings for crops (flax, wheat, beet, corn, potatoes …).
Bonus: 2 loaner bikes, deckchairs, family pergola, bowling green, swings, children's tree: the holidays! The interior decoration is colorful, on the theme of the poppy. The owners' house also has 3 guest rooms.
On one level: single room lit by a large picture window facing south: living room with lounge area, sofa bed for 2 people, TV, dining area, kitchen (oven, microwave, dishwasher, 2 electric burners, extractor hood, dishwasher) linen, kettle, coffee maker, mixer), shower room-wc, 1 bedroom (1 double bed 140x190cm). High chair and cot on request. Garden furniture, barbecue. WIFI connection. Charges included: heating, electricity, beds made for you, household linen. Cleaning charge possible. Tourist tax in supplement.
Own terrace, Farm, Patio set
Equipement & services
Children's games
Crib
Dishwasher
Barbecue
Internet access
Wifi
Microwave
Own washing machine
Heating
Colour television
Cleaning / housework
Linen provided
Prices
Week (appartment) : 250,00€
– Du 04/02/2023 au 03/03/2023, – Du 04/02/2023 au 03/03/2023
Week (appartment) : – Mid-season300,00€
– Du 03/06/2023 au 30/06/2023, – Du 27/05/2023 au 30/06/2023
Week (appartment) : – Peak-season450,00€
– Du 29/07/2023 au 18/08/2023, – Du 29/07/2023 au 18/08/2023
Week (appartment) : – High-season450,00€
– Du 08/07/2023 au 28/07/2023, – Du 19/08/2023 au 25/08/2023, – Du 08/07/2023 au 28/07/2023, – Du 19/08/2023 au 25/08/2023
Week (appartment) : 250,00€
– Du 04/02/2023 au 03/03/2023, – Du 04/02/2023 au 03/03/2023
Week (appartment) : – Mid-season300,00€
– Du 03/06/2023 au 30/06/2023, – Du 27/05/2023 au 30/06/2023
Week (appartment) : – High-season450,00€
– Du 08/07/2023 au 28/07/2023, – Du 19/08/2023 au 25/08/2023, – Du 08/07/2023 au 28/07/2023, – Du 19/08/2023 au 25/08/2023
Week (appartment) : – Peak-season450,00€
– Du 29/07/2023 au 18/08/2023, – Du 29/07/2023 au 18/08/2023
Week-end (appartment) :
– Du 03/06/2023 au 30/06/2023, – Du 27/05/2023 au 30/06/2023, – Du 03/06/2023 au 30/06/2023, – Du 27/05/2023 au 30/06/2023
Online booking
Location