Close to Etretat, Le Tilleul is a small town you might easily pass through without stopping.
And yet, not to take the time to stop would be to miss out on the unique landscape offered by its beach.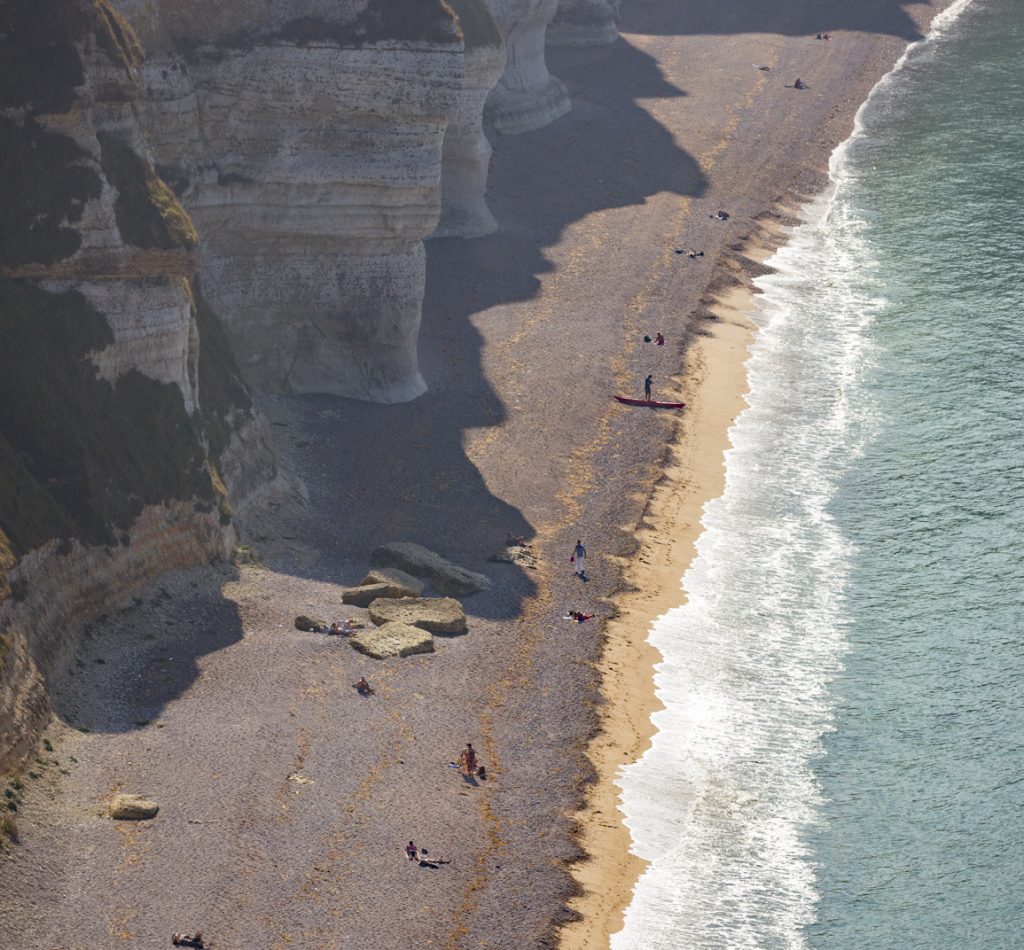 In order to preserve this exceptional natural site, Le Tilleul Beach, otherwise known as Antifer Beach, has long be inaccessible by car. To get there, you have to leave your car at one of the 2 car parks and start a descent of about 1.5 km on foot along an asphalt road.
After crossing a landscape of woods and meadows where cows, donkeys and horses graze and where you may briefly come across a few rabbits that have taken up residence there, your arrival at the bottom of the Antifer Valley reveals a beach of wild beauty.
Enclosed by limestone cliffs which herald those of its illustrious neighbour Etretat, the atmosphere here is almost intimate: here, there are no ice-cream sellers, no boat rentals, no amenities, nothing to disturb the aesthetics and tranquillity of the place. Be careful, however, not to lay your towel at the foot of the cliffs, as landslides can occur at any time!

The Romans certainly understood that its tranquillity could stir up envy. So it's not surprising, given the layout of the beach, that they built a wall on the beach so that pirates could not come ashore! As on the whole of this part of the coastline, Le Tilleul Beach is made of small round pebbles polished by the tides. The crystal-clear cool water of the sea provides all the benefits of a real thalassotherapy free of charge!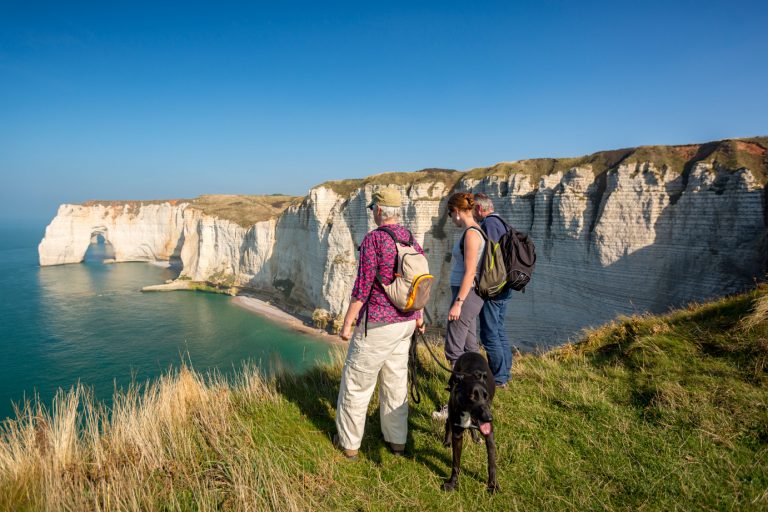 Fancy a quick sports hike?
Those brave enough who wish to go to Etretat on foot can take the GR21 by climbing up the cliff. It runs alongside the 18-hole golf course of Etretat, offering beautiful views of the Aval Cliffs and submerged rocky points.
If you feel like imitating the Holy King Louis, it isn't under an oak tree that you hand out justice but on a sturdy stone throne surrounded by your assessors.
This modest ensemble is a rare and precious testimony to the feudal period. It is said to date back to Philip Augustus and was for centuries the symbol of the authority of the Knights of Fréfossé, lords of the Le Tilleul. Hikers on the GR 21 now linger where once would have gathered a large number of litigants. 
Leaving the village of Le Tilleul, a few kilometres from Etretat, you will see from the main road, Château de Fréfossé, built at the end of the 14th century, which has now become private property and bears witness to the golden age of this region.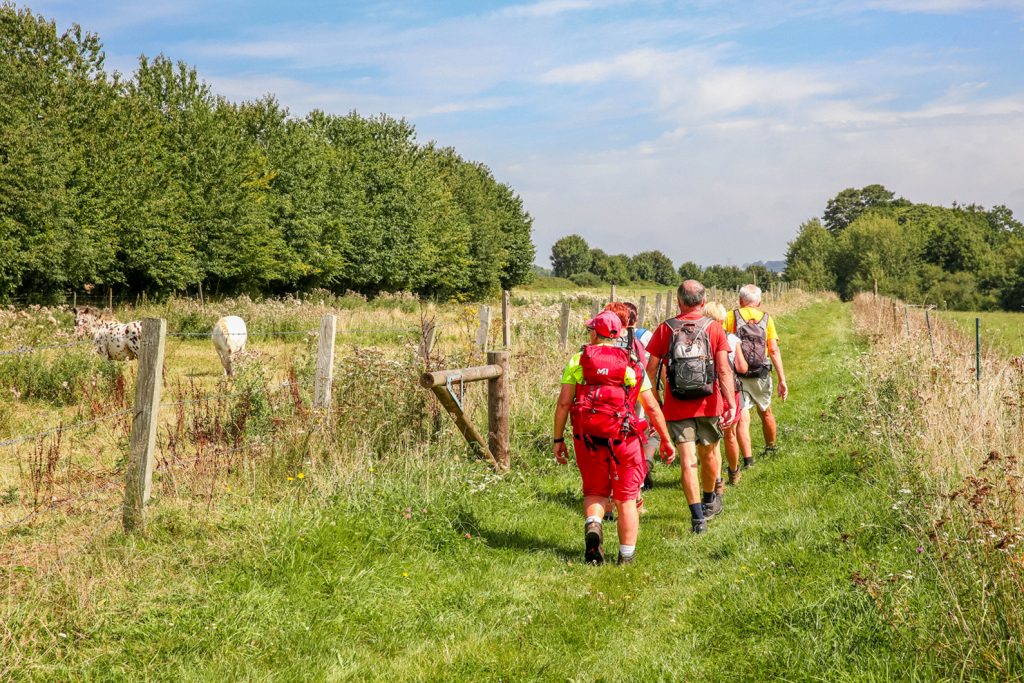 Le Havre Etretat Tourisme