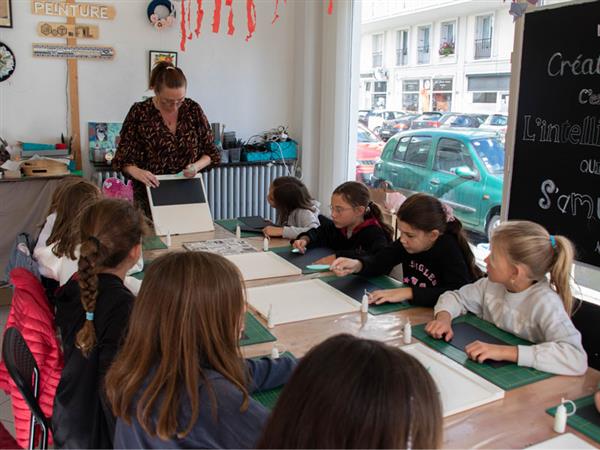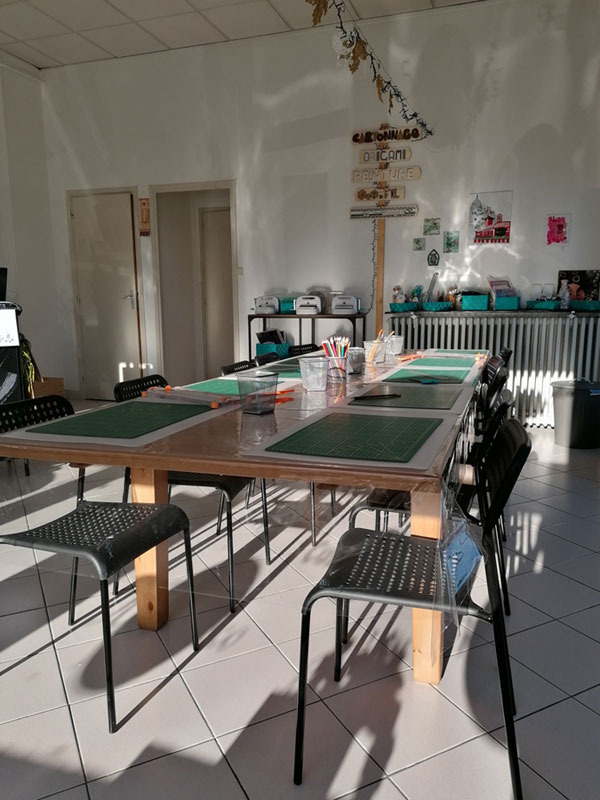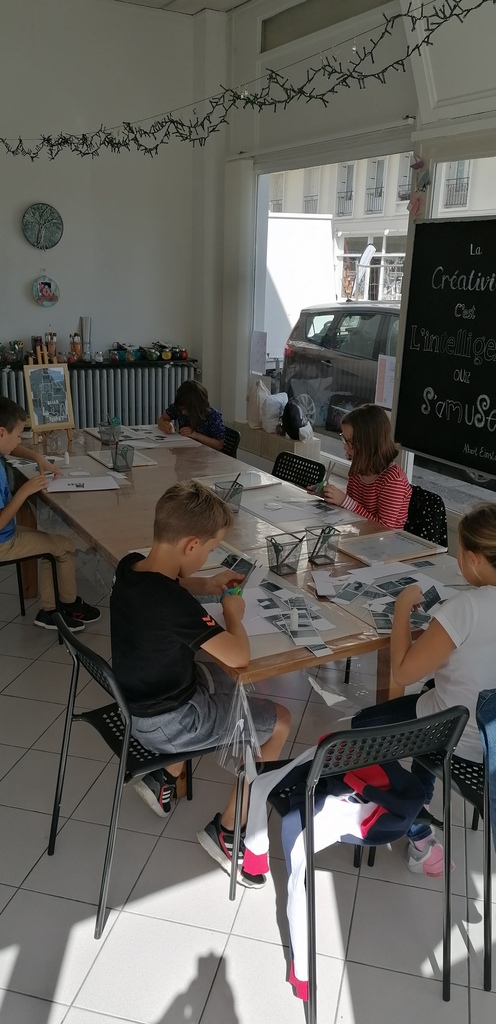 Description
Manufactory is a concept-store combining a boutique and a workshop. We can accommodate groups of up to 10 participants.
We offer creative leisure activities open to all, allowing the use of various techniques such as :
-scrapbooking, origami, quilling, pop-up, collage
-acrylic, watercolor and mixed-media painting
-weaving, embroidery, felting and embroidery
-creating objects from recycled materials
We provide all the materials needed to complete each project, as well as the tools needed to design them.
Openings and schedules
From 02/01/2023 to 31/12/2023
Closing : Monday – Sunday
From 02/01/2024 to 31/12/2024
Closing : Monday – Sunday
Equipement & services
Toilet block
Training session
Shop
Prices
Base rate : 10,00€
Par participant pour les ateliers complicité parent/enfant (soit 20€ pour un duo)
Base rate : 20,00€
L'atelier de 2h
Base rate : 25,00€
L'atelier de 3h
Adult group rate :
Sur devis pour les groupes/ collectivité et professionnels
Payment methods
Carte bleue
Debit cards
Postal or bank cheques
Cash
Contactless payment
Paypal
Money transfer
Visa
Online booking
Location