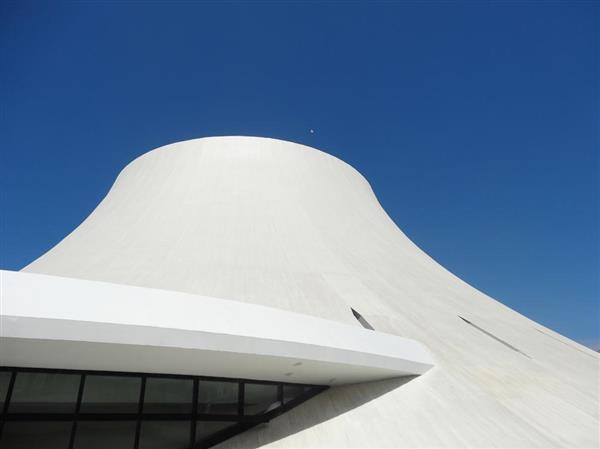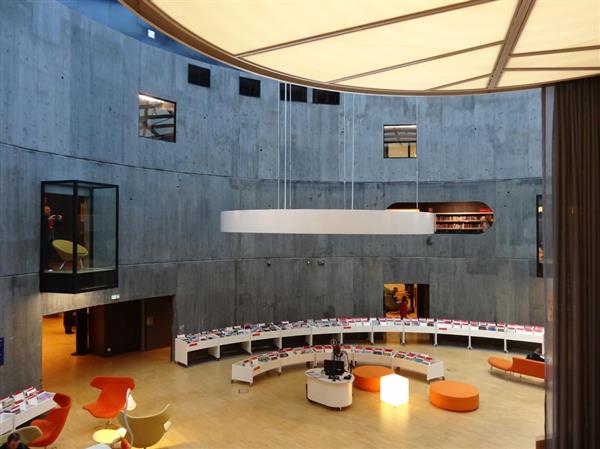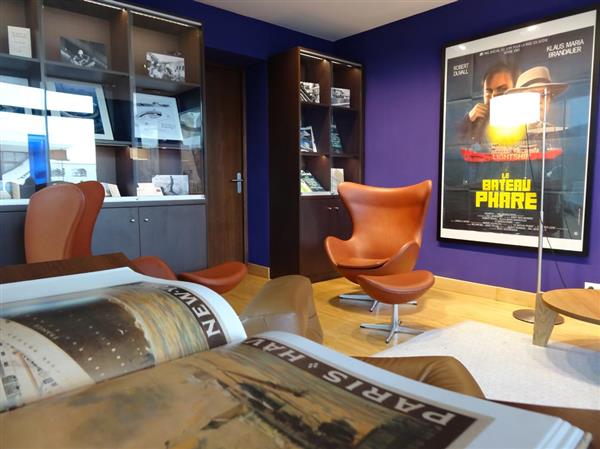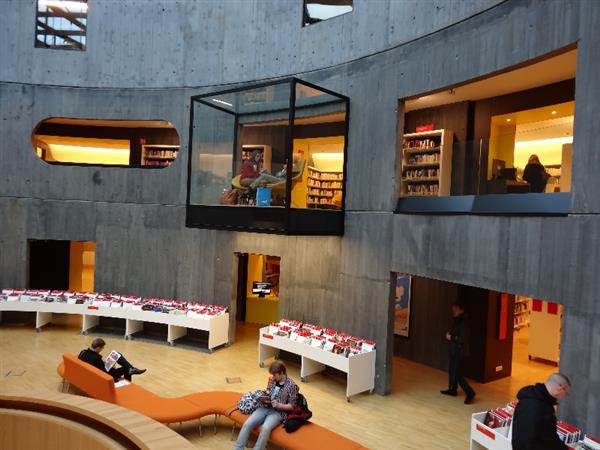 Description
The western end of the commercial basin ends with Le Volcan, a cultural space in Le Havre and a national stage, the work of Oscar Niemeyer, finalized in 1982. Its architectural expression stems from the doctrines of Le Corbusier.
The architecture is treated in a veil of concrete painted white, with curved and free forms seeking to achieve architectural poetics.
Rehabilitation work on the whole of this space took place for several years.
Today, at the site of the current Grand Volcan, the national stage Le Volcan continues its activity of broadcasting and producing live shows in approximately 4,000 m².
The rehabilitation of this space has focused on the play of light and the choice of materials. Wood is in the spotlight: fabric and wood seats, parquet floors, new wooden reception desks. The foyer is radically transformed: it allows for post-show meetings or café-concerts. The small room is reserved for small forms of shows – especially for children – and conferences.
On the site of the current Petit Volcan, a vast municipal media library opened on November 3, 2015.
Openings and schedules
From 01/01/2023 to 31/12/2023
Horaires d'ouverture de la billetterie. Basé sur la période d'ouverture de l'année précédente.
Closing : Monday – Sunday
Equipement & services
Crèche
Media library
Free WIFI
Restaurant with baby equipment
Prices
Base rate :
Tarifs : Selon évènements : se référer au site
Payment methods
American Express
Carte Tatoo
Carte bleue
Contactless payment
Visa
Location