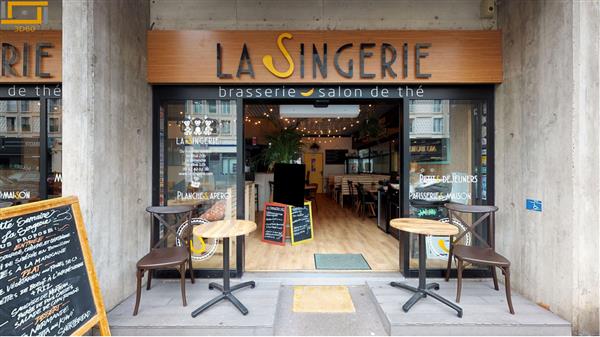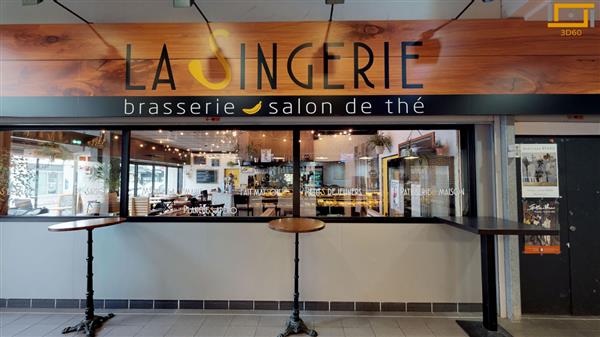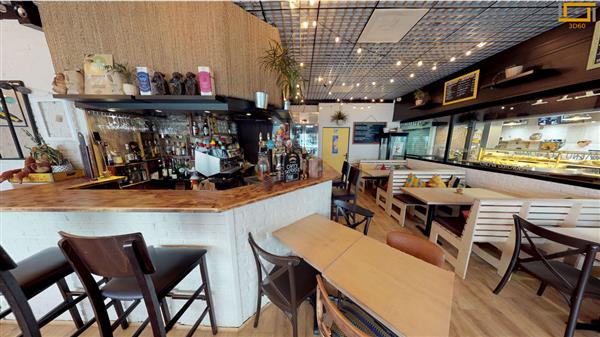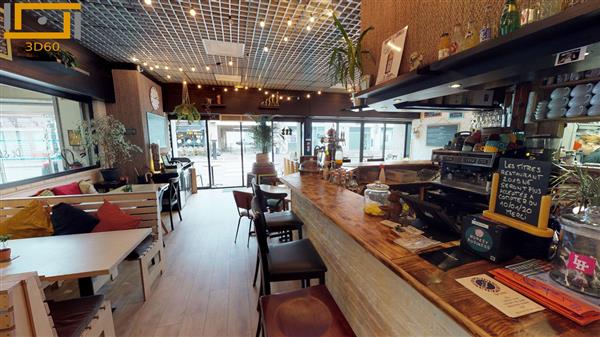 Description
What is La Singerie?
A place born of the association of three girls: Amber, Marie and Cora.
It all started with a simple desire / idea which, after two years, materialized.
We dreamed of an address where "good food" and "good living" would have their places.
This is how La Singerie landed at Place des Halles Centrales in Le Havre.
La Singerie is a brasserie – tea room where you can eat all day long with breakfast, then lunch, snack and finally an aperitif.
It is in simplicity, generosity and good humor that we welcome you from Tuesday to Saturday from 8h30 to 20h and Sunday from 9h to 12h.
Come and taste a good plate in the company of a good team. Or simply relax in this warm and colorful setting with a friendly atmosphere.
We offer homemade cuisine, prepared on site from fresh and seasonal products which give pride of place to short circuits and bring a touch of ethics to your plate!
Our minimalist and weekly menu is made up of 3 starters, 3 dishes and 3 desserts to taste on the spot or to take away. Fresh products, taste: your taste buds say thank you!
La Singerie is also a committed and eco-responsible place, with the following commitments:
 – favor short circuits in order to minimize the number of intermediaries between the field and the plate, this is why La Singerie works as much as possible in direct purchase or with local wholesalers to guarantee a fair remuneration for producers and a direct product traceability.
– contribute to the local economy, on our scale, by favoring partnerships with regional professionals. Convinced that Normandy is full of delicious products and exceptional know-how. It is this work that La Singerie wishes to highlight on its plates. In addition, this approach also saves unnecessary energy and limits the carbon footprint of freight transport.
– fight against food waste. Out of conviction and out of curiosity, La Singerie wants to minimize the amount of food thrown in the trash, both during preparations and when washing dishes.
In other words, we offer you to (re) discover the richness of our terroirs, respecting its seasonality and bringing a touch of creativity and exoticism. Finally, for what still happens in the trash, La Singerie performs a selective sorting of bio-waste, recyclable and glass.
Children fare : oui
Openings and schedules
From 01/01/2023 to 31/12/2023
Closing : Monday – Sunday evening
Speciality food
Vegetarian cuisine, Organic cuisine
Equipement & services
Bar
Highchair
Indoor games
Children's games
Terrace
Gift vouchers
Takeaway dishes
Caterer
Free WiFi
Prices
Adult set menu : 16,00€
.Entrée / plat ou plat / dessert
Adult set menu : 19,00€
.Entrée / Plat / Dessert
Adult set menu : 12,00€
Entrée ou Plat
Adult set menu : 5,00€
Plat
Snack / group light meal : 7,00€
+ petit déjeuner.
Child menu : 7,00€
.
Payment methods
American Express
Carte bleue
Postal or bank cheques
Holiday vouchers
Cash
Eurocard – Mastercard
Contactless payment
Tickets restaurants
Visa
Location