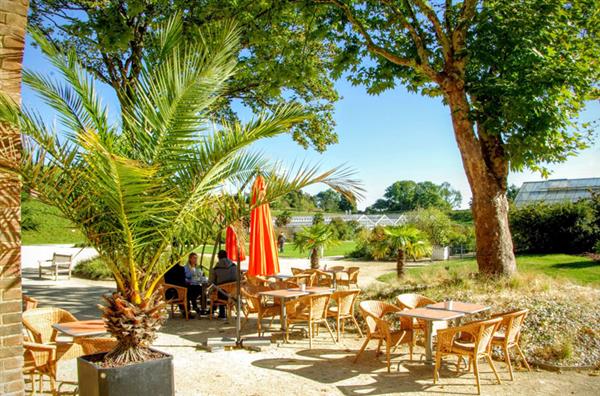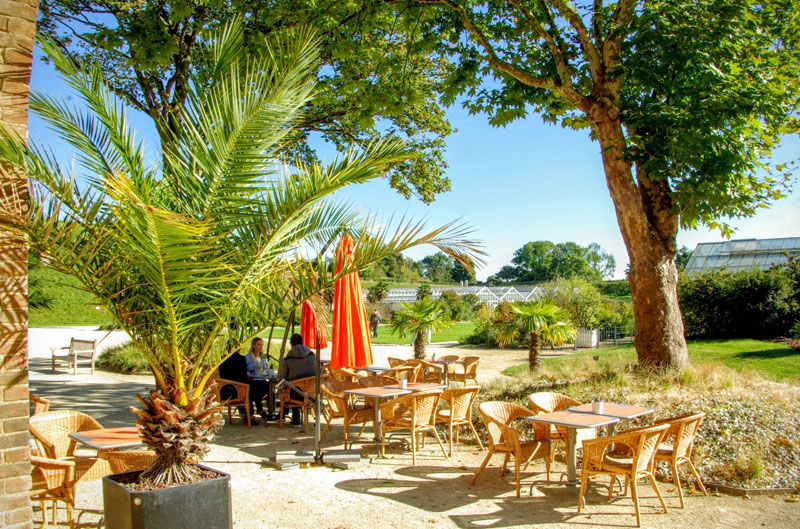 Description
"L'Orangeraie" welcomes you in a peaceful and unique setting. We serve seasonal pressed fruit juices, various fresh drinks, quality teas and local products and bios for dining (seasonal salad, salads, seasonal fruit cakes, many other delicacies).
We work maily with local producers and do everything possible to offer you quality products, fresh products and allowing you to discover the richness of our Normandy. You can also find souvenirs, postcards and other things that will mark your passage in our beuatiful region, Normandy. All this within the Hanging Gardens.
The Hanging Gardens are a must in the area.
It is a place where you can relax and rest while enjoying a panoramic view of Le havre and its surroundings.
Openings and schedules
From 01/03/2023 to 31/03/2023 – From 10:00 to 17:00
Ouvert tous les week-end, jours fériés et pendant les vacances scolaires. Basé sur la période d'ouverture de l'année précédente.
From 01/04/2023 to 31/10/2023
Basé sur la période d'ouverture de l'année précédente.
Closing : Monday
From 01/11/2023 to 31/12/2023
Closing : Monday – Tuesday – Wednesday – Thursday – Friday
Speciality food
Organic cuisine
Equipement & services
Terrace
Gift vouchers
Seminar
Caterer
Sale of regional produce
Prices
Dish of the day : 10,00€
Basé sur la tarif de l'année précédente.
Payment methods
American Express
Carte bleue
Holiday vouchers
Cash
Tickets restaurants
Location