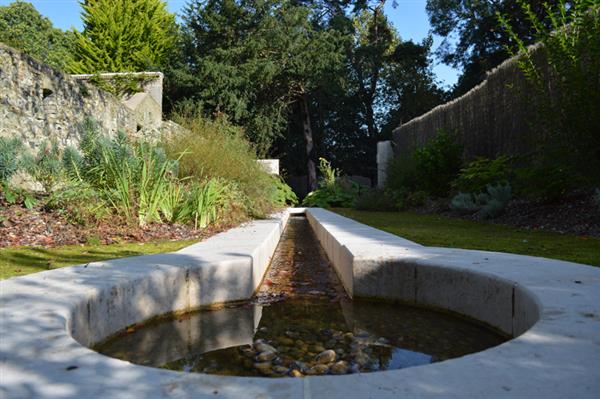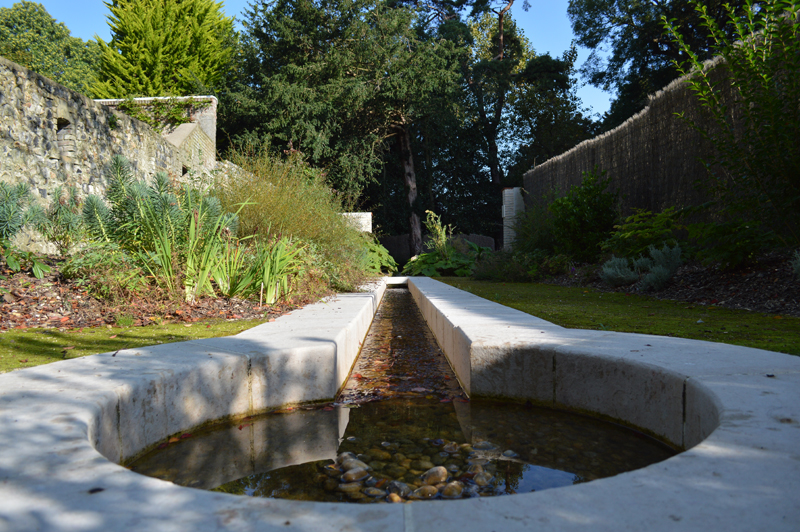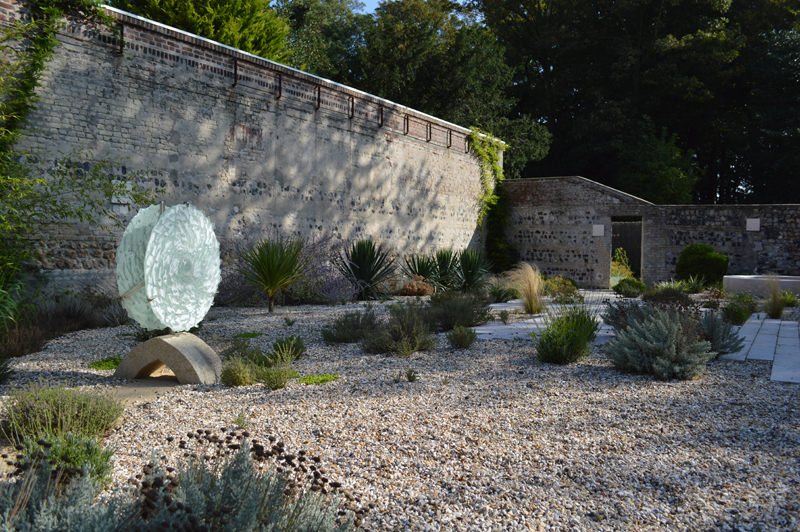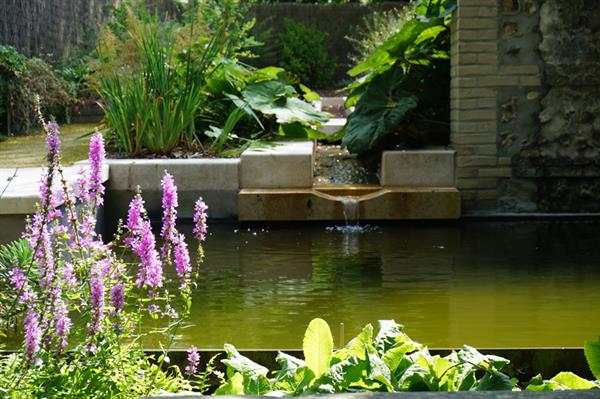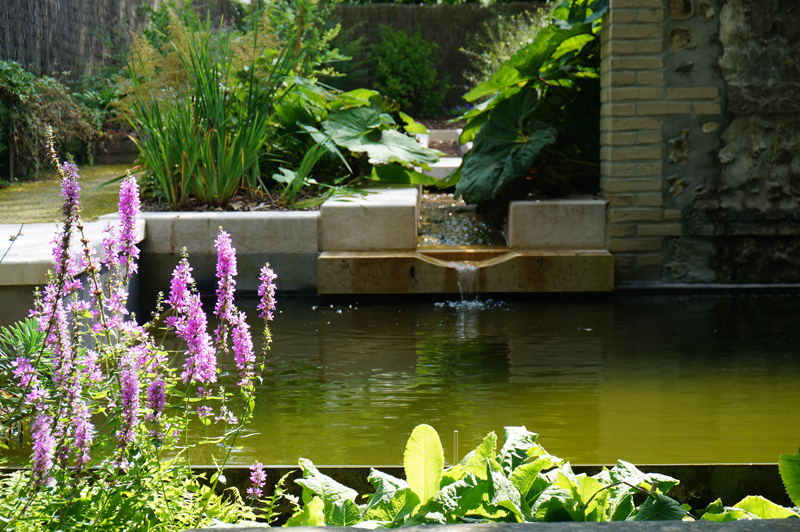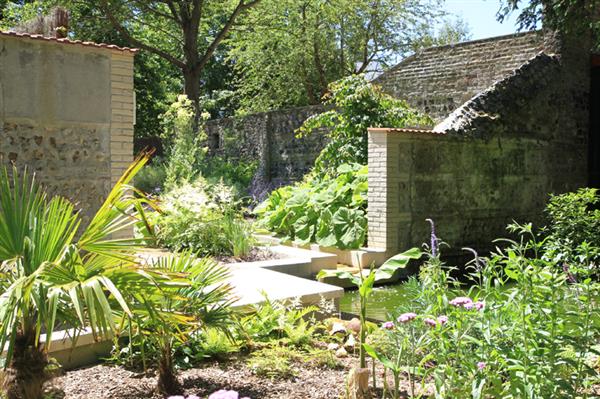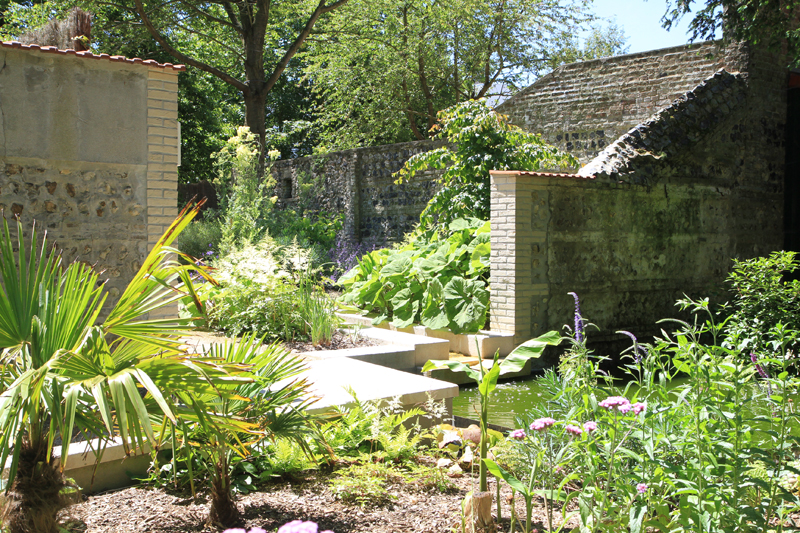 Description
Set apart on what the Le Havre population calls "la côte" or the hill, the monastic lifestyle of the Carmel was threatened by the disturbances of a construction project. Instead, thanks to an exchange between the landscape architect, Samuel Craquelin and two artists – the visual artist, Chantal Giraud and sculptor, Jean-Pierre Lartisien, a garden of silence was created for meditation and contemplation of the beauty of nature and life, far from the commotion and the effervescence of the port and city.
All visitors are welcome, regardless of their beliefs. Here confronted with many rich symbols, they find a moment of calmness, and inner peace.
The mineral courtyard is made up of concentric circles around a Calvary. Crossing the circles represents a voyage to the inner self. It is our way of evoking the Seven Mansions of the Interior Castle – the important work by Saint Thérèse d'Avila. The garden of silence is based on the life of prayer described by Saint Thérèse d'Avila – the four ways to water your interior garden, or your soul, with a visual and evocative link between the walker and the garden.
– The well: represents laborious meditation, the noria: represents meditation when the first suggestion of a meeting with Christ takes place
– The stream of water: represents deeper and more frequent inner meetings with Jesus Christ. Water flows peacefully, from the source towards the mirror of water.
– The rain: prayer and meditation are given by God.
The meeting becomes an alliance and a source of action. The rain feeds the lawn, a representation of the limestone Caucasus prairies.
Chantal Giraud designed the noria in diaphanous glass, "a metamorphosed material, sculpted by fire", for an interesting play of light. Its design suggests movement, water running from a well. The cross of light, situated on the square of the Seven Mansions is made from the same material. A sculpted ribbed motif gives life to the glass, like a tree of life.