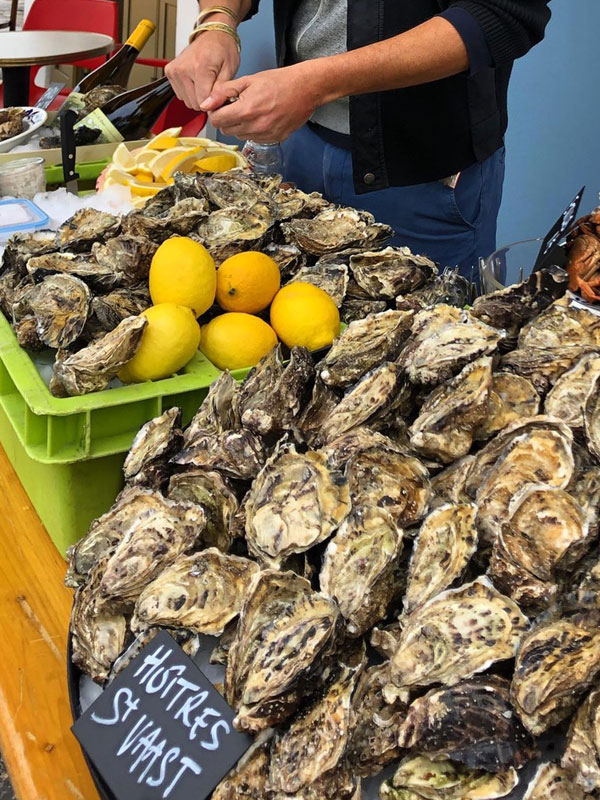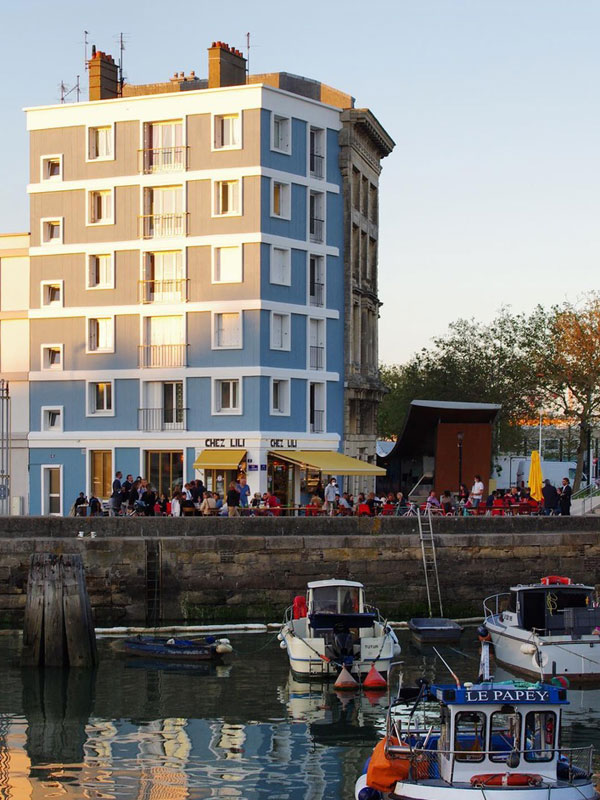 Description
A pocket bar bathed in sunshine, Chez Lili spills over onto a large terrace facing the Bassin du Roy. In front of the boats that rise and fall to the rhythm of the tides, right next to the fish market, we hesitate between a Paillette or a small dry white to accompany the oysters.
You can find in this small harbor what the region does best: Paillette and Deux Amants on tap, eaux-de-vie, farmhouse cheeses, Norman charcuterie, coffee roasted in Le Havre, local shellfish… Chez Lili has also gone to look for enough to satisfy all the thirsts among the best French winegrowers and the great Scottish distilleries.
We have lunch there (soon) at noon as we nibble there in the evening, we linger on the terrace and we toast there especially with friends.
Openings and schedules
From 01/01/2023 to 31/12/2023
Closing : Monday
Speciality food
Sea food, Fish
Prices
Adult set menu :
Tarifs : les consulter.
Location