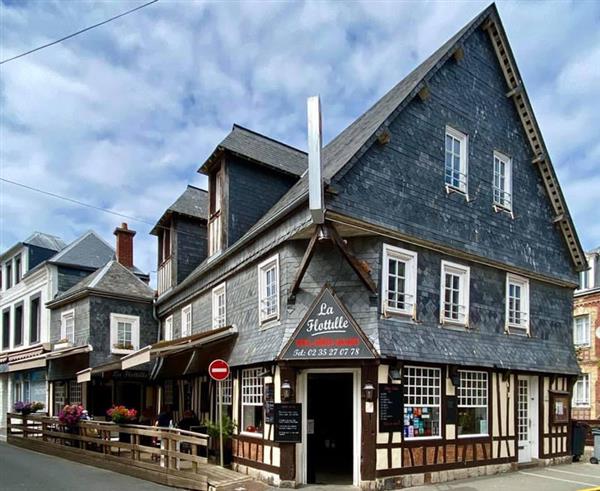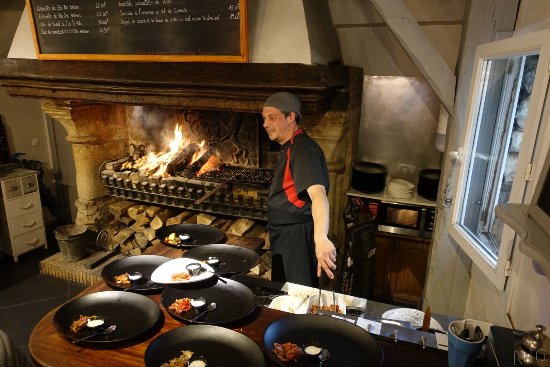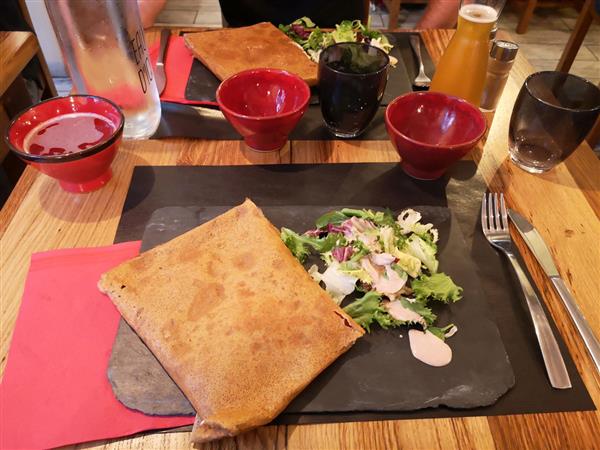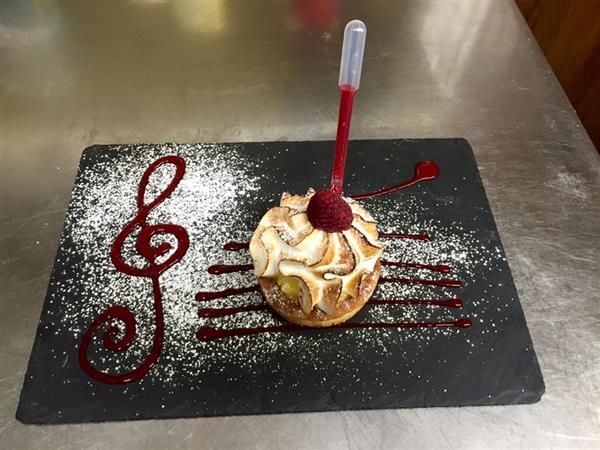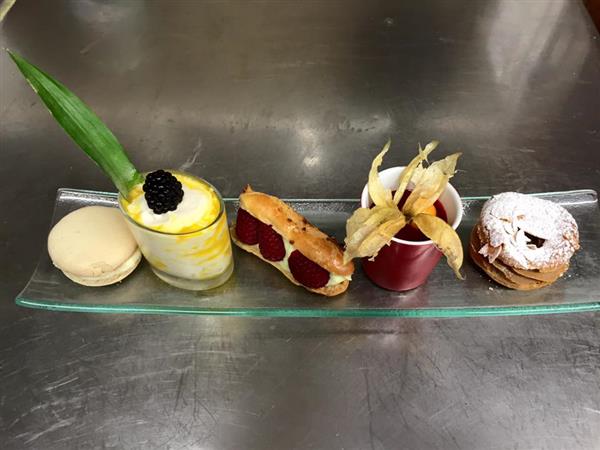 Description
Located in the heart of the village of Etretat, the restaurant La Flottille has been offering a menu for all tastes and budgets for over 15 years.
Starters, buckwheat pancakes, wood-fired grills, salads, seafood specialties, cheeses, mussels, pancakes … not to mention the children's menu, await you.
Prepared daily by our cooks, the dishes offered are homemade, using fresh products, most often regional.
The Flotilla team is happy to welcome you and help passing tourists and Normans discover the specialties that make up the richness of the Normandy region.
The La Flottille restaurant welcomes you from February to December, in a warm and friendly atmosphere.
The room has a superb fireplace which can accommodate the cooking of pieces of meat or fish which will be served braised and cooked to perfection.
Located in the heart of Etretat, the restaurant is part of the pure Etretat style, with its half-timbering and slate roof which gives Etretat the charm we love so much.
Traditional cuisine : oui
Openings and schedules
From 01/02/2023 to 31/12/2023 – From 12:00 to 14:30 – From 19:00 to 21:30
Basé sur les périodes d'ouverture de l'année précédente.
Closing : Wednesday – Thursday
Fermeture le mercredi et jeudi en dehors des vacances scolaires.
From 01/02/2024 to 31/12/2024
Basé sur la période d'ouverture de l'année précédente.
Closing : Wednesday – Thursday
Name of the chef
M. LEHOUX
Speciality food
Traditional cuisine
Equipement & services
Highchair
Bottle warmer
Terrace
Gift vouchers
Takeaway dishes
Free WiFi
Prices
Adult set menu :
Sur consultation.
Payment methods
Carte bleue
Debit cards
Holiday vouchers
Cash
Eurocard – Mastercard
Contactless payment
Tickets restaurants
Visa
Location