La discrète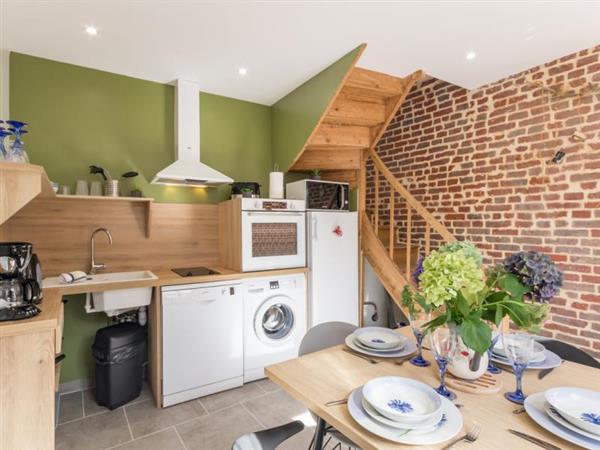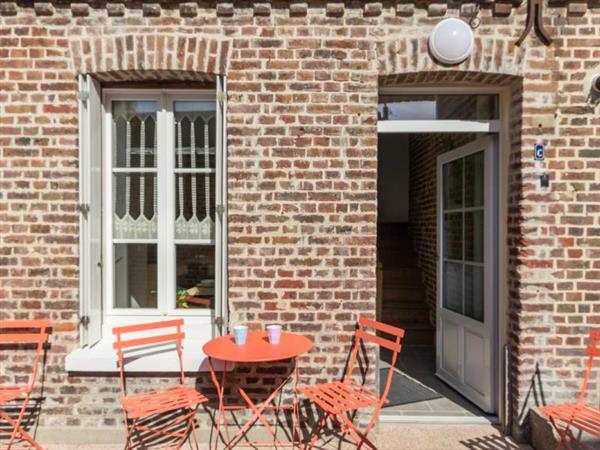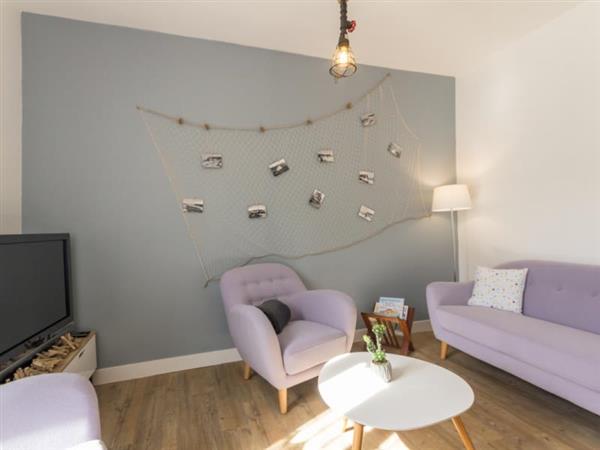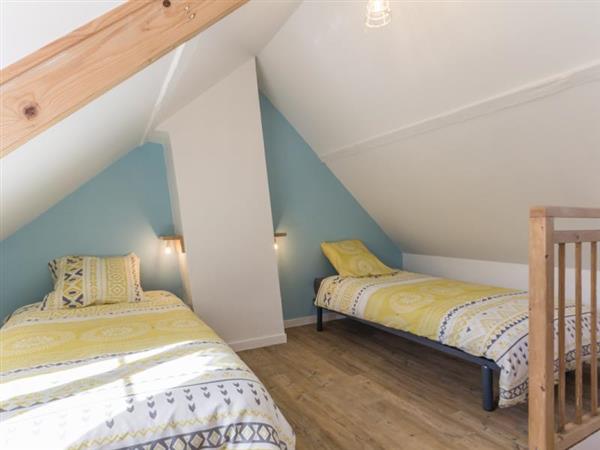 Description
Two-storey house with terrace, typical of the seaside resort. After parking your vehicle (garage rental possible, to do with the owner), all shops and restaurants are within walking distance.
You will discover a wild landscape unique in the world by traversing the cliffs by the paths which overhang the English Channel. For literaries, lovers of surveys, with Étretat as a backdrop, all that remains is to come out of his library L'Aiguille creuse by Maurice Leblanc, to follow the adventures of his famous gentleman burglar Arsène Lupine, looking of a treasure hidden at the foot of the cliffs.
Fisherman's house comprising: On the ground floor: – kitchen (oven, dishwasher, washing machine, fridge), living room, On the 1st floor: – living room (flat screen TV), wc, On the 2nd floor: – 1 2-person bedroom (1 140x190cm bed), – shower room, On the 3rd floor: – 1 landing bedroom for 2 people (2 90x190cm beds). Exteriors: A small end of terrace with garden furniture. Possibility to rent a garage to see with the owner.
Own terrace, Patio set
Equipement & services
Crib
Dishwasher
Internet access
Wifi
Freezer
Microwave
Own washing machine
Heating
Colour television
Cleaning / housework
Linen provided
Prices
Week (appartment) : 451,00€
– Du 04/02/2023 au 03/03/2023, – Du 04/02/2023 au 03/03/2023
Week (appartment) : – Mid-season451,00€
– Du 03/06/2023 au 30/06/2023, – Du 27/05/2023 au 30/06/2023
Week (appartment) : – Peak-season577,00€
– Du 29/07/2023 au 18/08/2023, – Du 29/07/2023 au 18/08/2023
Week (appartment) : – High-season577,00€
– Du 08/07/2023 au 28/07/2023, – Du 19/08/2023 au 25/08/2023, – Du 08/07/2023 au 28/07/2023, – Du 19/08/2023 au 25/08/2023
Week (appartment) : 451,00€
– Du 04/02/2023 au 03/03/2023, – Du 04/02/2023 au 03/03/2023
Week (appartment) : – Mid-season451,00€
– Du 03/06/2023 au 30/06/2023, – Du 27/05/2023 au 30/06/2023
Week (appartment) : – High-season577,00€
– Du 08/07/2023 au 28/07/2023, – Du 19/08/2023 au 25/08/2023, – Du 08/07/2023 au 28/07/2023, – Du 19/08/2023 au 25/08/2023
Week (appartment) : – Peak-season577,00€
– Du 29/07/2023 au 18/08/2023, – Du 29/07/2023 au 18/08/2023
Payment methods
Carte bleue
Holiday vouchers
Online booking
Location