Tuesdays in the summer in Saint-Jouin-Bruneval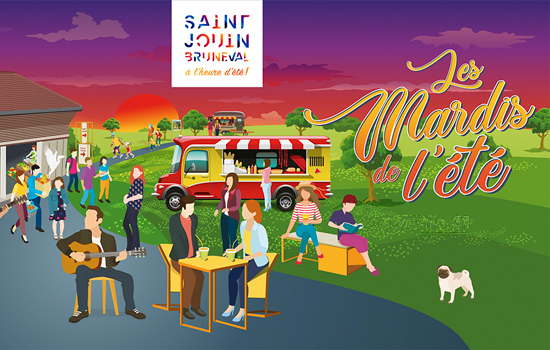 Description
Saint-Jouin-Bruneval switches to summer time.
From July 12 to August 30, every Tuesday, Les Mardis de l'été will allow the public to stroll in a friendly setting while enjoying local crafts and the food market. Foodtrucks offering a variety of dishes to eat in or take away are invited to the party! Come and shop at creative artisans and merchants from 5 p.m. to 10 p.m.
The inauguration will take place on Tuesday, July 12 from 7 p.m., with the Relative Strangers (Pop-folk).
The closing party will take place on Tuesday August 30 with:
– An initiation to music workshop and musical entertainment with Tambour Battant (at 8 p.m.).
– Ciné Toiles, screening of the film "Un tour chez ma fille" (at 9.20 p.m.).