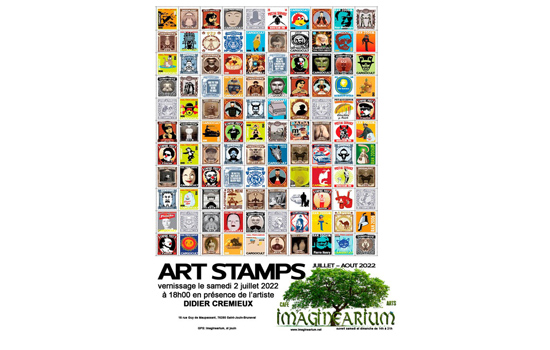 Description
Didier Cremieux is a graphic designer, illustrator and musician living in New York. His work ranges from painting and collage to editorial illustration and music packaging. Didier's works have been exhibited since the 1980s in galleries and alternative spaces – Postcard Palace, Altarpiece, Bibliomancy and The Offensive in San Francisco, and in group exhibitions in France and Germany.
He comes to the Imaginearium to present the "ART STAMP" exhibition during these two summer months.
Free admission, Saturday and Sunday from 2 p.m. to 9 p.m., at the Imaginearium.
Opening on Saturday July 2 from 6 p.m., in the presence of the artist.