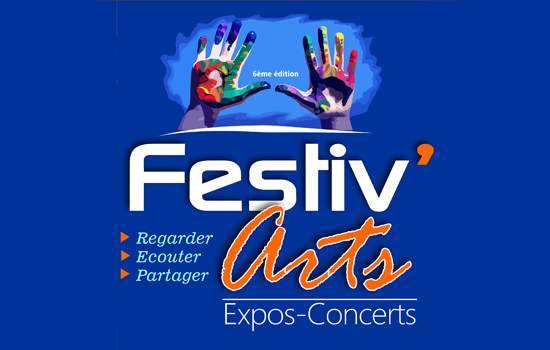 Description
The 6th edition of the "Festiv'arts" festival will take place on Saturday September 3 from 1 p.m. to 10:30 p.m. and on Sunday September 4 from 10 a.m. to 6 p.m., at the Michel Adam complex, in Octeville-sur-Mer.
Two days of festival organized by the association Reflex with the support of the municipality of Octeville-sur-Mer. A festival, to put art within everyone's reach, to perform in front of the public, to serve as a springboard for artists, a real crossroads of encounters and discoveries, where all forms of art are represented.
Presence of a hundred artists:
This year, among the craftsmen, the Festiv'arts will welcome, among others, ironworkers, wood turners, manufacturers of sorghum brooms, milliners, ceramists, mosaicists, work on cork, work with calabash, glassmakers … and other painters, sculptors, photographers…
Fifteen music groups will be present, as well as a Celtic dance group and a choir.
On Saturday evening, come and meet the group "La Ruelle des Mômes", a festive rock group. Come dance, sing, jump and discover them!
Admission: €3 (Free for children under 12).
Prices
Base rate : 3,00€
Free :
(Pour les moins de 12 ans)
Location