Monti'show: "Street scratch"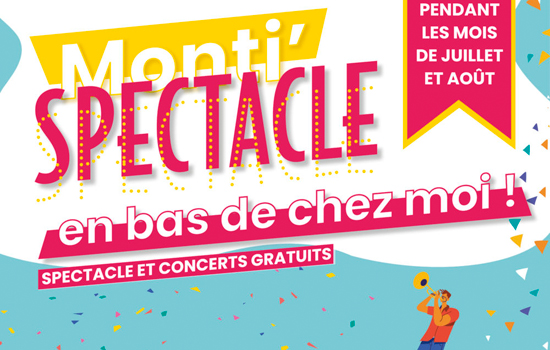 Description
As part of the summer season "Monti'spectacle at the bottom of my house!"
Concert: "Street Scratch" – Jazz Combo Box
A true collective, Jazz Combo Box has developed a modern and eclectic style, around multiple influences. Always on the lookout for new releases, Jazz Combo Box regularly enriches its repertoire with its many international trips (Vietnam, Brazil, United States, United Kingdom…). From these regular immersions, the musicians of the group bring the captured influence, arrange together and share with the public their compositions giving a multicultural, mastered and unique repertoire.
Unique Brass Band in the world to play with a DJ (thanks to the scratchophone), these high-flying musicians mix touches of hip hop and scratch with the sounds of jazz, afro beat and groove. The musical identity of the group puts the scratchophone at the center of its formation. Trumpet, saxophone, trombone, sousaphone and percussion mix with the sounds of the machine orchestrated by a DJ. Jazz Combo Box is the only mobile marching band in the world, as comfortable on the street as on stage, to perform with a scratch phonist.
Between modernity and tradition, Jazz Combo Box has a unique style that is as appreciable by the feet as by the ears.
Distribution: Brieuc Bestel, scratchophone; Geoffrey Chartre, trumpet; Nicolas Scheid, saxophone; Elias Delaunay, trombone; Fabien Thomas, sousaphone; Romain Bercé, snare drum; Hervé Herry, bass drum.
Friday, August 19 at 6:30 p.m.
Meeting place: Le Raimbourg
For all
Free