Exhibition: "Games without borders"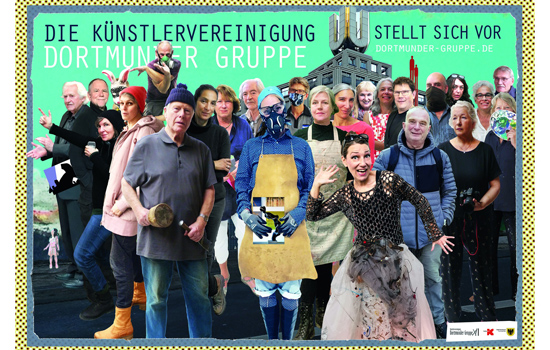 Description
The Dortmunder Gruppe is an artists' association from Dortmund founded in 1956 and currently has 25 members.
The artistic diversity is present from the start: painting, graphic design, sculpture and later photography illustrate the creativity of the group which has seduced the public since its first exhibition in 1957. Since then, the artists of the group have wished to develop exchanges and collaborate with German artists but also from different countries, in particular: the former USSR, the United States, Israel and a large number of European countries including France in 2014.
This desire to share is omnipresent within the collective and is also reflected in the help they provide to young artists from all walks of life.
The exhibition project in the Abbey of Montivilliers was born thanks to the collaboration of artists from the city of Le Havre, in particular Gabriel Reis-Mendonça, visual artist and curator of the exhibition.
Exhibition from July 2 to September 4, in the Gothic Refectory of the Abbey of Montivilliers.
Free admission from Tuesday to Friday from 10 a.m. to 12 p.m. and from 2 p.m. to 6 p.m., Saturday, Sunday and public holidays from 2 p.m. to 6 p.m.