Concert : The Wackids – Back to the 90's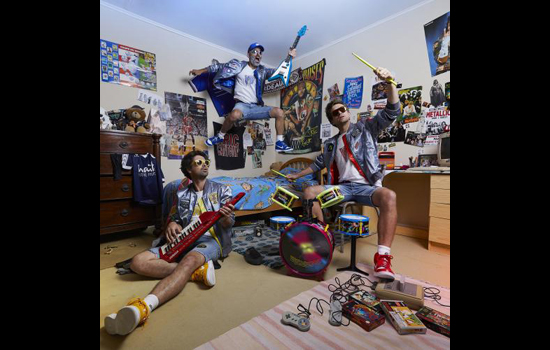 Description
Back to the 90's est un véritable voyage sonore et visuel à l'époque où l'on écoutait la musique sur radio K7, où l'on achetait sa chanson préférée en CD 2 titres et où les clips ne se regardaient que sur MTV.
Pour ce nouveau spectacle, The Wackids – Bongostar, Speedfinger et Blowmaster – embarquent le public dans un retour vers le passé qui ravivera la jeunesse des parents et transmettra aux enfants la culture rock de la fin du siècle dernier.
– Tu as toujours voulu savoir pourquoi ton papa avait des jeans sales, troués, trop larges et les cheveux longs ?
– Tu veux comprendre pourquoi ta maman se maquillait avec du bleu sur les paupières, des chaussures compensées et des tops léopards ?
– Pourquoi Papi n'a jamais compris les paroles de Killing In The Name ?
Les Wackids ont peut-être les réponses…
Lieu de rendez-vous : Salle Michel Vallery
Durée : 1h15
Tarif : 10 €