Visite guidée : Tunnel Sainte-Marie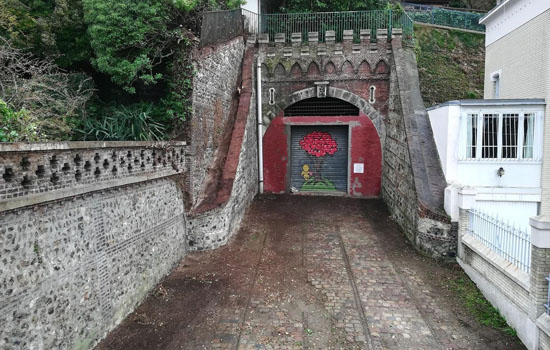 Description
Wars and peace – Organized by Pays d'art et d'histoire.
Proposed by the association de Sauvetage du patrimoine havrais.
This 250 m-long civil structure was dug in 1895 to link the upper and lower towns by funicular railway and then tramway. Requisitioned in 1942, it served as an ammunition storage facility for the German army and, during the bombardments, as an anti-aircraft shelter for the civilian population.
Reconstructions show how the site looked when Le Havre was liberated in 1944.
Visits at 2pm and 2:30pm.
Duration: 45 min.
Reservations required.
Meeting point to be announced on registration.
Prices
Base rate : 2,00€
Free :
(pour les moins de 10 ans)
Location