Visite guidée : Sanvic, un quartier qui ne manque pas de styles !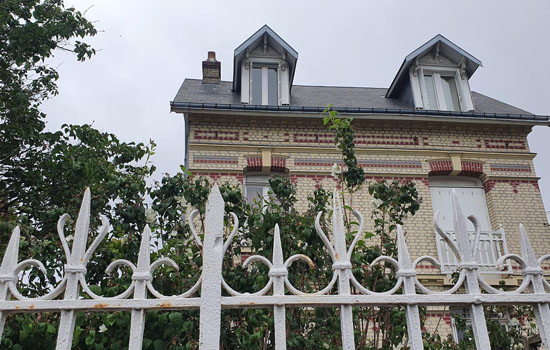 Description
Mon village, mon quartier- Organized by Pays d'art et d'histoire.
Before the creation of Le Havre and remaining independent until 1955, the commune of Sanvic long retained a rural appearance, alternating between agricultural plots and "clos-masures".
At the end of the 19th century, the funicular railway and then the tramway transformed the village, and housing development projects followed one another. Come and discover this history and the mosaic of architectural styles that characterize the neighborhood, not forgetting the emblematic Sanvicaise!
Visit at 2.30pm.
Duration: 2 hours.
Reservations required.
Meeting point to be announced at registration.
Prices
Base rate : 5,00€
Reduced rate : 3,00€
(Pour les titulaires d'une carte Familles Nombreuses ou d'une carte d'invalidité)
Free :
(Pour les moins de 26 ans et, sur présentation de justificatifs, demandeurs d'emploi et bénéficiaires de minima sociaux)
Location