Visite guidée : Sainte-Cécile, Le Havre des Années folles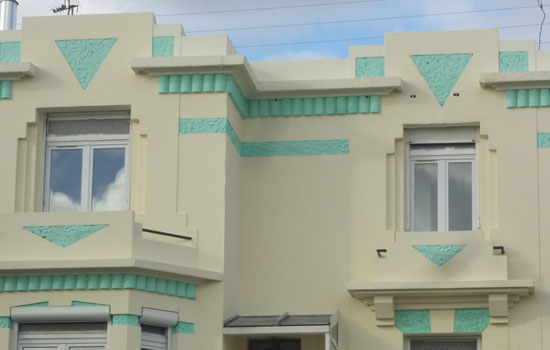 Description
Mon village, mon quartier- Organized by Pays d'art et d'histoire.
Let us guide you through an area emblematic of Le Havre?s expansion in the early 20th century, where the people of Le Havre came to take in the "fresh air" of the Frileuse plateau and enjoy a "garden pavilion" accessible via the Montmorency escalator. From William Cargill's 1905 housing estate to the many Art Deco buildings typical of the 1930s, this neighborhood is full of surprises!
Tour at 2.30pm.
Duration: 2 hours.
Reservations required.
Meeting point to be announced at registration.
Prices
Base rate : 5,00€
Reduced rate : 3,00€
(Pour les titulaires d'une carte Familles Nombreuses ou d'une carte d'invalidité)
Free :
(Pour les moins de 26 ans et, sur présentation de justificatifs, demandeurs d'emploi et bénéficiaires de minima sociaux)
Location