Visite guidée : Le Havre de tram en tram – Du Palais de justice au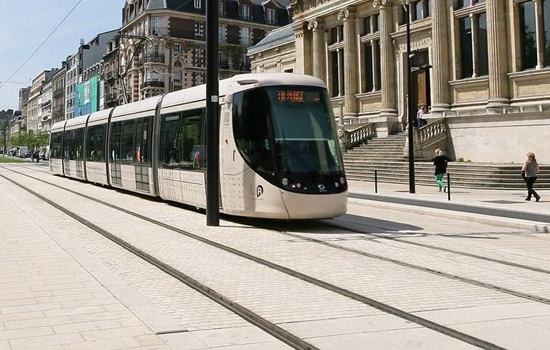 Description
Mon village, mon quartier – Organized by Pays d'art et d'histoire.
Take the streetcar for a trip back in time!
Since the 18th century, when the number of staircases multiplied, the people of Le Havre have sought to facilitate their journeys between the alluvial plain of the Seine, cradle of the city founded by François 1er, and the plateau, conquered by the galloping urbanization of the late 19th century. From the opening of the first tramway line in 1874 to the streetcar?s entry into service in 2012, the city?s evolution unfolds before your eyes.
The tour concludes with exceptional access to the LIA maintenance center.
Duration: 3 hours.
Transport ticket included
Reservations required.
Meeting point to be communicated upon registration.
Prices
Base rate : 5,00€
Reduced rate : 3,00€
(Pour les titulaires d'une carte Familles Nombreuses ou d'une carte d'invalidité)
Free :
(Pour les moins de 26 ans et, sur présentation de justificatifs, demandeurs d'emploi et bénéficiaires de minima sociaux)
Location