Visite guidée : La Grande Guerre sous le pinceau de Jean Biette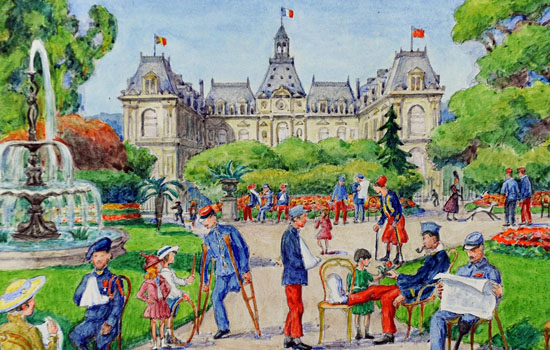 Description
Wars and Peace – Organized by Pays d'art et d'histoire.
The mobilization of an entire city comes to life under the brush of the artist who trained with Fauvists such as Dufy and Marquet.
Based on the watercolors of Jean Biette, a tradesman mobilized in Le Havre for health reasons, this tour retraces the daily life and role of the rear during the Great War.
Visit at 2:30pm.
Duration: 2 hours.
Reservations required.
Meeting point to be communicated upon registration.
Prices
Base rate : 5,00€
Reduced rate : 3,00€
(Pour les titulaires d'une carte Familles Nombreuses ou d'une carte d'invalidité)
Free :
(Pour les moins de 26 ans et, sur présentation de justificatifs, demandeurs d'emploi et bénéficiaires de minima sociaux)
Location