Visite guidée : L'USST 448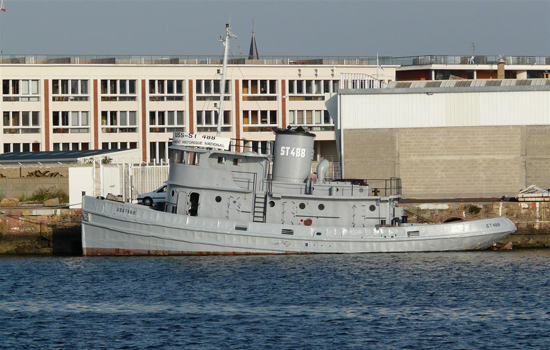 Description
Wars and peace – Organized by Pays d'art et d'histoire.
Proposed by the association USST 488 Le Havre 16th Port US.
After leaving the American shipyards in 1944, the tug was assigned to the reconstruction of the port of Le Havre and then as a service ship in the dredging department. The volunteers of the USST 488 Le Havre 16th Port US association, who worked for its preservation and its classification as a historical monument in 1997, will tell you its history during the visit.
Visit at 2, 3 and 4 pm
Free – Duration: 45 min
Reservation required
Meeting point communicated at registration.