Visite guidée : Cimetière Sainte-Marie – "Arts et symbole au cimet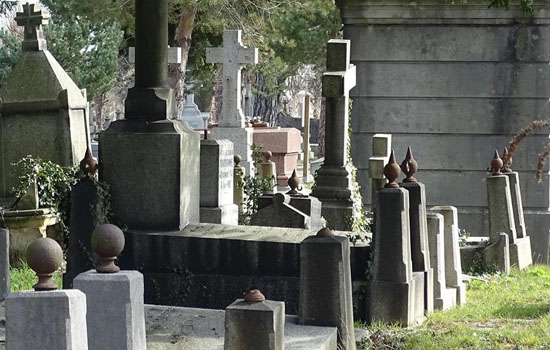 Description
Divine heritage – Organized by Pays d'art et d'histoire.
Proposed by the City of Le Havre's Green Spaces Department
This tour, led by guide Anne-Charlotte Perré and actor Jean-Pierre Guiner, explores the history of Le Havre through the graves in this vast landscaped cemetery, created in 1851.
Visit at 3pm.
Duration: 2 hours.
Reservations required by telephone on 02 35 19 61 27 (9am-4.30pm Monday to Friday).
Meeting point to be announced on registration.
Prices
Base rate : 5,00€
Reduced rate : 3,00€
(Pour les titulaires d'une carte Familles Nombreuses ou d'une carte d'invalidité)
Free :
(Pour les moins de 26 ans et, sur présentation de justificatifs, demandeurs d'emploi et bénéficiaires de minima sociaux)
Location