THE 2022 ESTUARY TOURISM NIGHTS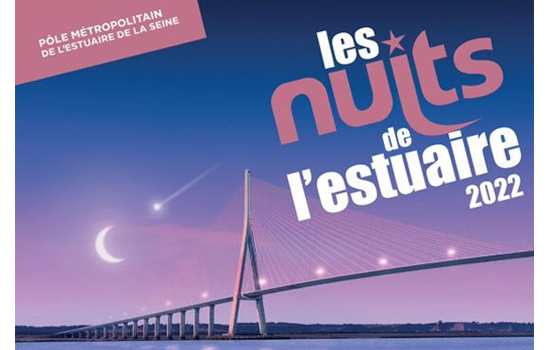 Description
The Nights of the Estuary celebrate the end of the tourist season in the Seine estuary.
Come take another look at the tourist sites of the territory by letting yourself be carried away, at nightfall, by a wave
musical, theatrical and gustatory entertainment.
Museums, historical or listed buildings, natural sites and other amazing places open their doors to you.
Near you or "on the other side of the water", come and discover or rediscover in an original way the richness and diversity of the heritage of the Seine estuary.
The Nights of the Estuary are carried by the Metropolitan Pole of the Seine Estuary, bringing together eight united intermunicipalities
to develop and promote the territory.
The event is organized in partnership with the Tourist Offices of the member intermunicipalities. The estuarine event was created in
2018, after being initiated on the territory of the Le Havre conurbation.