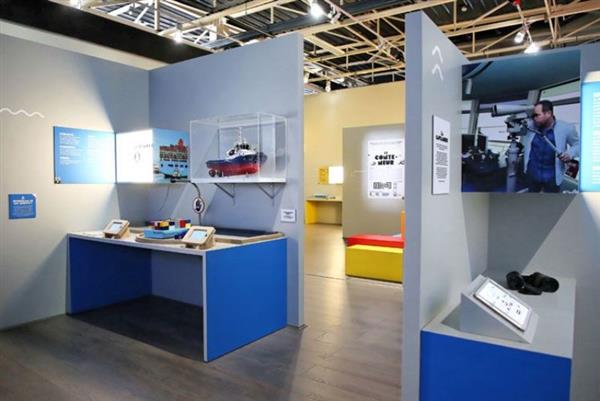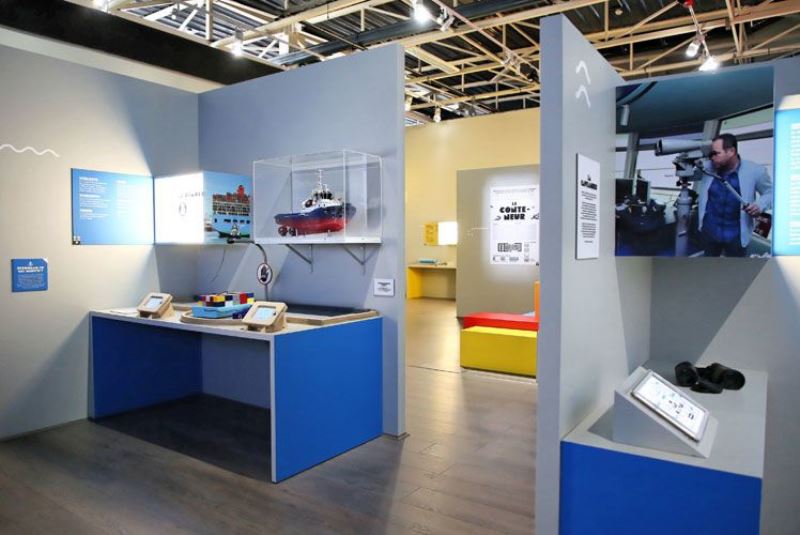 Description
With the Port of Le Havre Business Line, Le Havre's Port Center is an educational illustration of the multitude of port trades related to the exchange of goods.
The exhibition Métiers du Port du Havre is aimed at both the youngest, their parents and teachers, as well as all those who are interested in the workings of the beautiful port machine. Thanks to an original scenography which is also good place for new technologies, the strolling does not forget any aspect of the life of the goods and the men and women who look after their transport: the voyage at sea, the quays, the transport towards the warehouses and consumers, nothing is neglected to make this exhibition an exciting journey.
"This interactive tour complements the Port Center's range of maritime and port activities, whether in the form of outdoor tours, conferences and workshops, 360 ° virtual tours, educational games or simply observation from the mezzanine overlooking the basins ", welcomes Jean-Baptiste Gastinne, president of the Port Center.
From pilot to docker, customs officer to ship planner, a multitude of trades and talents form the links in the international trade chain. These trades are the strength of the port of Le Havre on the maritime chessboard and deserve to be known and especially understood. To stimulate vocations? No doubt, especially in the context of development of activities that Le Havre has experienced for several years.
To satisfy the curiosity and respond appropriately to the questions of each generation, the Port Center du Havre has set up a permanent exhibition. With the support of the entire port community, guaranteeing the accuracy of the information offered, this exceptional place of discovery and immersion puts all the cards on its side to seduce the public and share the knowledge of the port.