Guided tour: Sainte-Marie Cemetery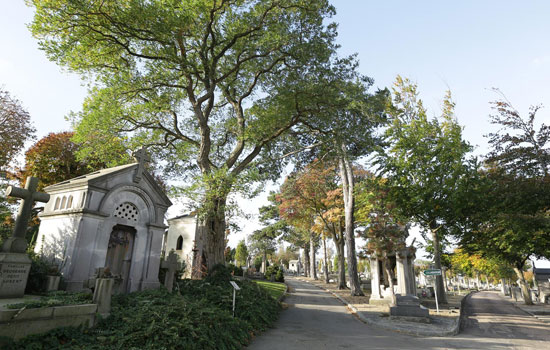 Description
Proposed by the Direction des Espaces Verts of the City of Le Havre.
Thematic tours of the Sainte-Marie cemetery are offered all year round, on the first Sunday of each month upon registration at 3 p.m. These free two-hour tours are provided by Anne-Charlotte Perré, guide lecturer approved by the Ministry of Culture.
Sunday, November 6: Mayors of Le Havre
Information and registration by telephone on 02 35 19 61 27 from 9 a.m. to 4.30 p.m. Monday to Friday.
All visits depart from the chapel, access by the entrance located opposite the rue du 329ème RI, Le Havre.