Exposition : Sanvic, plus durable que l'airain !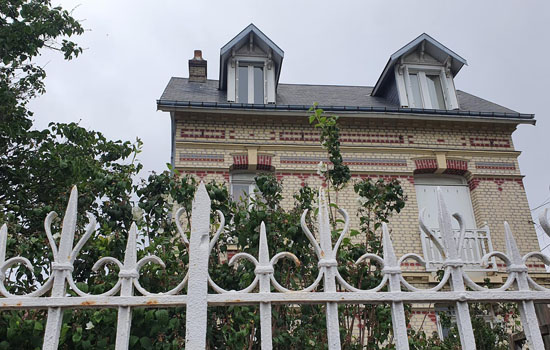 Description
Only incorporated into Le Havre in 1955, the Sanvic district has retained its village feel, with its mosaic of architectural styles, verdant gardens and the multitude of details that make its buildings so charming. This neighborhood, which even gave its name to a typical house from the second half of the 19th century, the Sanvicaise, has a singular identity whose harmony deserves to be preserved.
With this in mind, the City of Le Havre and CAUE 76 have drawn up a Cahier de recommandations architecturales et paysagères for residents. In order to highlight the qualities of the district and provide as many people as possible with essential advice on how to preserve this heritage, the urban community of Le Havre Seine Métropole has turned this booklet into a temporary exhibition. This approach is faithful to the motto of the former commune, which aimed to be "more durable than bronze", an alloy that defies time!
Exhibition from October 14, 2023 to January 28, 2024, in partnership with CAUE 76 and the City of Le Havre.
Free admission, during Maison du Patrimoine opening hours.
Guided tours of the exhibition from October 14, Saturdays (except 11/11, 12/23, 12/30 and 6/01 and Wednesdays 12/27 and 3/01, 3 pm and 4 pm: A guide from the Pays d?art et d?histoire presents the history as well as the architectural and landscaping features of the Sanvic district, giving you a few tips on how to preserve them.
Suitable for families aged 6 and over.
Duration: 30 min.