Exhibition: The Wind. "That which cannot be painted"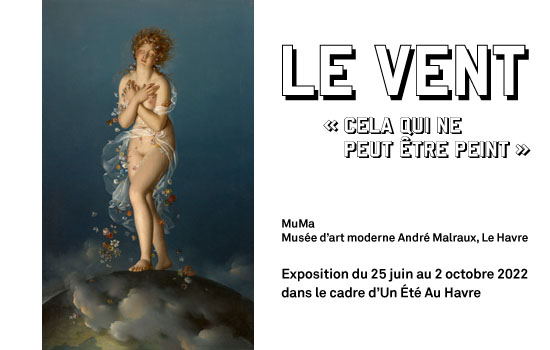 Description
Giving shape to the invisible: this is the timeless challenge with which the wind has confronted men. The exhibition Le vent. "That which cannot be painted" is devoted, focusing more particularly on the plastic forms developed by artists over the centuries, as the understanding of this meteor becomes more precise.
The route reveals 170 works, paintings, drawings, prints, photographs, videos, glasses, etc. from Antiquity to the contemporary period because it was indeed necessary to wait for the invention of cinema, the only one capable of capturing movement in its duration, so that the wind is no longer suggested by its fixed image.
The exhibition brings together more than 100 artists including Dürer, Goya, P.H. de Valenciennes, Hiroshige, Hokusaï, Baron Gérard, Turner, Corot, Hugo, Daumier, Millet, Nadar, Boudin, Daum, Monet, Renoir, Gallé, Steinlen, Anquetin , the Lumière brothers, Sorolla, Vallotton, Vlaminck, van Dongen, R. Dufy, Arp, Man Ray, Lartigue, B. Keaton, Brassaï, Gilbert Garcin, Alexandre Hollan, Bernard Moninot, Corinne Mercadier, Philippe Favier, Éric Bourret, Jean -Baptiste Born…
How can "that which cannot be painted" which, "by combining inconsistency and invisibility, escapes direct imitation and exceeds the territory assigned to representation", can it take shape? It is perhaps through the answers presented here that we will discover that "in painting, the wind miraculously appears, like a figurative epiphany, to prove the absolute sovereignty of art" (Pascale Dubus).
Prices
Base rate : 10,00€
Reduced rate : 6,00€
Location