Exhibition: "Side by side" – Antoine Poupel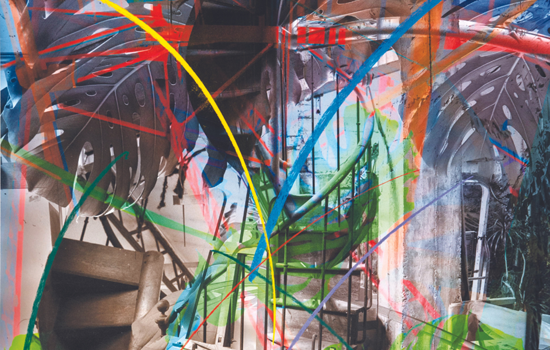 Description
A graduate of the Ecole des Beaux-Arts in Le Havre and winner of the Villa Medici scholarship, Antoine Poupel is an internationally renowned plastic photographer.
Wishing to pay homage to his friend Sam Szafran (great pastel painter who died in 2019), Antoine Poupel offers us a series of photographs of his friend's magical workshop made up of endless stairs and exuberant vegetation.
From the thousands of pastels remaining in the studio, the artist uses nature as the main source of inspiration and this talented photographer offers us a dialogue between the tribute to his friend and the enhancement of the Hanging Gardens.
Exhibition from Saturday July 2 to Sunday August 28.
Open every day from 10:30 a.m. to 6 p.m. with free access – Alvéole 13.
Come and discover with the artist the work of pastel on photo during two workshops:
– Wednesday July 20 from 2 p.m. to 4 p.m.,
– Wednesday August 24 from 2 p.m. to 4 p.m.
Reservations required on 02 32 74 04 33 Monday to Friday from 10 a.m. to 12 p.m. and from 2 p.m. to 4 p.m. or on jardinssuspendus@lehavre.fr, until the day before the workshop.