Exhibition: "Our animal friends"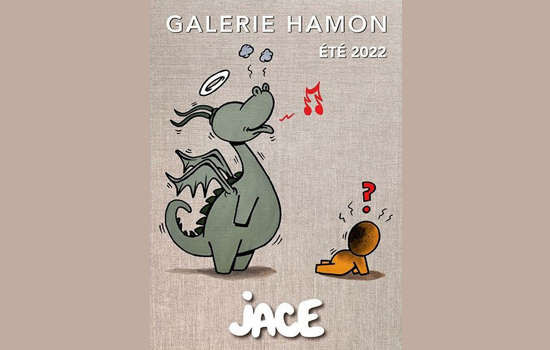 Description
Exhibition "Our animal friends"
Jace celebrates the 30th anniversary of his gouzous at the Galerie Hamon.
Opening in the presence of the artist, Friday July 15 from 6 p.m.
Signing session, Saturday July 16 from 10 a.m. to 12 p.m.
Live performance in the Square Saint-Roch (event hosted by Kesta on the turntables), Saturday July 16 from 4 p.m.
The legendary Ortiz and Chat Bleu ice creams will delight the taste buds of Le Havre during these two days.
Exhibition from July 15 to August 31.
Free admission, Tuesday to Saturday from 9:30 a.m. to 12:30 p.m. and from 2 p.m. to 7 p.m.