Exhibition: "Le Voyage" by Atelier Van Lieshout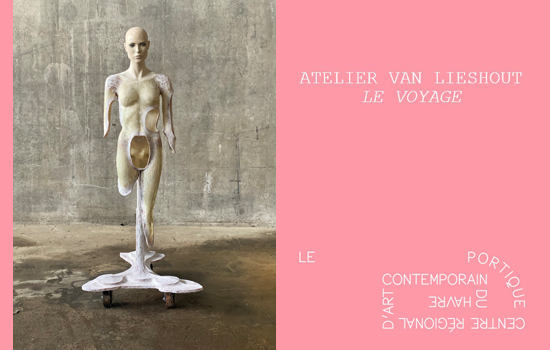 Description
"Le Voyage" is the title chosen by Atelier Van Lieshout for the exhibition presented at the Portique. Reflecting on nomadism, movement and different forms of mobility, the work of the Dutch artist offers new modes of travel, imagining improbable machines, offbeat systems and devices that aim to facilitate mobility.
Within the enclosure of the Portico, transformed into a place of transition, a kind of parenthesis, a temporal fault, makeshift and summary machines are deployed, mixing all types of materials and tools. We also come across models with prostheses, a spacesuit… all the equipment to prepare for THE trip.
"Le Voyage" speaks of a conquest, of a collective desire to create a new world. This experimental device insists on movement, nomadism… moving, moving. No matter the destination… only the journey counts.*
Exhibition from June 25 to September 11, 2022, presented as part of a Summer in Le Havre
Free admission, Tuesday to Sunday from 1 p.m. to 7 p.m. (open on public holidays, closed on Mondays).