Exhibition: "150 million years ago and dust"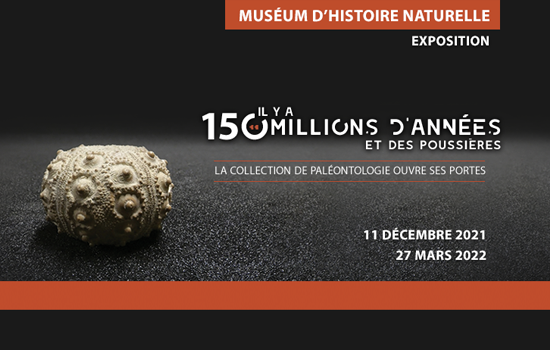 Description
From December 11, the Natural History Museum of Le Havre offers you a journey through time.
Tree ferns, sea urchins, dinosaurs… Have you ever wondered what living things looked like through the ages?
A journey through history and evolution:
The Museum invites you to trace the history of animal and plant species through an exhibition composed exclusively of specimens from the Museum's paleontology collection.
Guided by the tree of life, discover branch after branch, the appearance of living beings and the main stages of their evolution.
True keys to the reconstruction of past and present history, fossils reveal their secrets to us: fossilization process, geographical distribution, anatomical changes that have enabled them to adapt to their constantly changing living environment. But also how the study of these specimens has allowed scientists to trace the history of the Earth and its climate.
Combining realistic representations of scenery and species, some of which have disappeared, the route of this exhibition allows the visitor to better understand what life on earth looked like 150 million years ago and dust…
The Museum will also retrace the history of the Museum's paleontology collection. Almost completely destroyed at the end of the Second World War, it was able to be reconstituted over the decades to represent today more than 64,400 items, including specimens unique in the world.