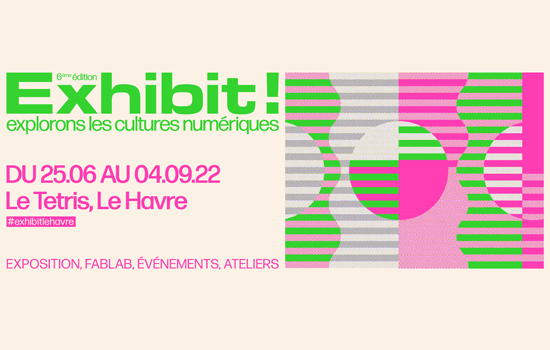 Description
Every summer, Tetris, the contemporary music scene in Le Havre, is transformed into a place for exhibitions, workshops and meetings around digital arts and cultures.
For the 6th edition, Exhibit invites Joanie Lemercier, visual artist and environmental activist, to present a large format exhibition that combines a retrospective of her work and new creations.
Through this summer cultural program, Le Tetris strives to show how artists have transformed machines into creative tools, innovative and spectacular dissemination media. Faced with a diversity of forms and technologies, Exhibit chooses to highlight the approaches of artists where technique fades away in the service of artistic creation. Digital yes, but not at any price. Tetris thus contributes to reflections around digital technologies, their future and their impact on our social relations and our environment.
This year, even more than the other editions, Exhibit and Joanie Lemercier invite a deep reflection on the impact of digital on the environment, on the absence of life in the
fully digital society. No moralizing discourse, no turnkey solution, in this artistic journey proposed by Joanie Lemercier, but the photograph of an artist, of his political awakening and of a change of scale in his practice in all humility.
Open every day from 11 a.m. to 6 p.m. (except Tuesdays) – Night openings of Tetris and the exhibition until 8 p.m. on June 25, July 9 and September 2.
Free admission subject to availability.