Crossings of the Seine estuary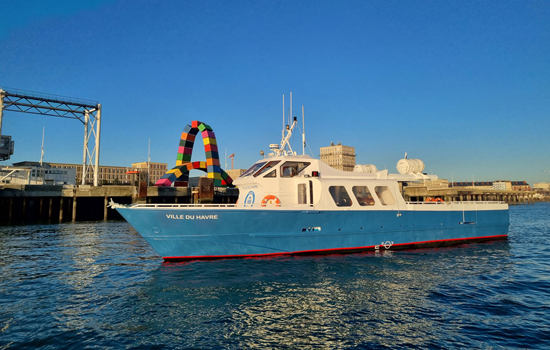 Description
A sea crossing to enjoy an unconstrained visit to the other side of the water.
Departing from Le Havre and Trouville-sur-Mer, embark on a speedboat for a crossing of the estuary towards the other bank. You can spend half a day or a day on site without constraint (parking, traffic…).
On board the Ville du Havre or the Goft Stream II, you will live a unique and original experience: the crossings are real moments of discovery. You will have the opportunity to appreciate the estuary, its landscapes and its architecture like never before: it is a new point of view on the cliffs, the Côte de Nacre, the Côte Fleurie or even the port of Le Havre which is offer to you. The captains of the boats will welcome you with their experience and friendliness.
Once purchased, tickets are non-exchangeable and non-refundable except in the event of cancellation at the initiative of the organizers.
Prices
Base rate : 24,00€
Child rate : 17,00€
(Pour les enfants de 4 à 14 ans)
Free :
Family Price : 70,00€
(2 adultes + 2 enfants)
Location