Concert : Apocalypse Metal Fest 2023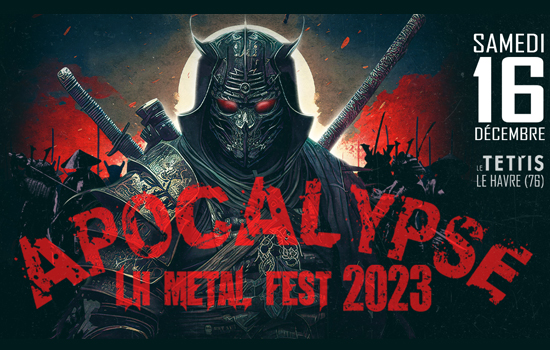 Description
L'Apocalypse Metal Fest revient au Tetris !
Pour sa seconde édition, le festival de metal réunira Rise of the Northstar, Benighted, No Return, Stronghold, ainsi que les gagnant·es des Tremplins organisés en octobre 2023 au McD'aid's.
Pour clôturer la soirée, Burnt Offering jouera des reprises des groupes cultes des années 80/90 (de Metallica à Megadeth, en passant par Cannibal Corpse et Pantera) !
Tout au long du festival, un DJ alternera musique et jeux. Profitez aussi d'un stand de disques et vinyles tenu par Epidemia Records.
Bar et restauration sur place !
Prices
Base rate : 35,00€
(tarif prévente)
Location