A Summer in Le Havre 2022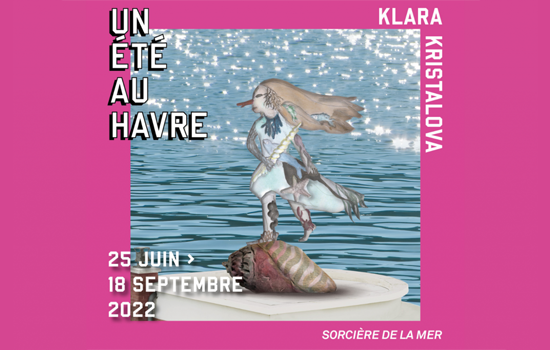 Description
Once again this year, A Summer in Le Havre invites great international artists to take possession of the city to turn it into a veritable open-air art gallery. For this 2022 edition, find the permanent works that have become emblematic of the city, such as the Catène de containers, quai de Southampton, Monsieur Goéland, place du Vieux Marché, Up#3 or Impact, bassin du Commerce, but also 8 new installations in don't miss it.
Also find 4 major exhibitions:
– Joanie Lemercie, monographic exhibition, at Tetris, summer program Exhibit!,
– Atelier Van Lieshout, "The Journey", at the Portico,
– The Wind, "That which cannot be painted", at the MuMa,
– Alexandre Rety, photography exhibition, at the Maison de l'Été.
Let yourself be carried through the city by this "current of art" and discover the City and its many facets!
A closing evening, on September 17 from 7 p.m., will highlight the collection of contemporary works of art in public space imagined by artistic director Jean Blaise. All the works will be lit and nine brass bands from the four corners of Europe but also from Peru and Brazil will take us from one to the other until midnight.