Exhibition: From the Bruneval Raid to the Atlantic Wall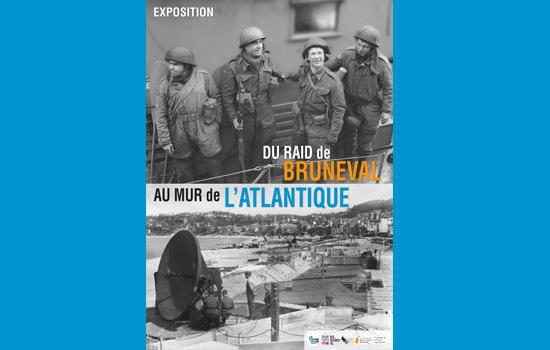 Description
After the audacious Operation Biting and other Allied actions along the Atlantic coast, the Germans embarked from March 1942 on the construction of a wall of defense reputed to be impregnable, from Norway to the Spanish border to prevent any landing in the occupied zone. In this system, the ports occupy a strategic place, especially those located on the coasts of the English Channel. The port of Le Havre was then the subject of gigantic works aimed at erecting it into an impregnable fortress. This military heritage, still widely visited today (bunkers, artillery casemates, radar stations, shelters, etc.), testifies to the largest fortification project ever developed in Europe.
Exhibition from Wednesday June 7 to Sunday September 24, at the Musée du Prieuré in Harfleur.
Opening on Wednesday June 7 at 6 p.m., preceded by a guided tour at 5 p.m.
Tours commented by a Pays d'art et d'histoire guide are offered on Saturday June 10, Wednesday July 26 and Sunday August 27 at 4 p.m. and 5 p.m.
In partnership with Le Havre Seine Métropole and the Bruneval 42 association, Stories and memory.