Visite guidée : Maison du patrimoine et des cités provisoires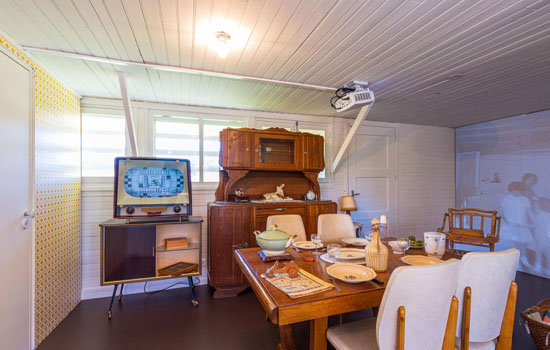 Description
Wars and Peace – Organized by Pays d'art et d'histoire.
Suggested by Ville de Gonfreville-l?Orcher
In 1945, Gonfreville l?Orcher was home to the Philip Morris American military camp, transformed after the GIs left into three temporary housing estates to accommodate disaster victims from Le Havre. Come and discover the life of this US camp, and the daily lives of the families who took refuge in these uncomfortable dwellings, by visiting the last barracks rehabilitated by the commune. In these barracks, now transformed into a museum, you'll find models, personal accounts and photos.
Visit at 10 a.m.
Free – Duration: 1h30.
Reservations required by telephone 02 35 13 16 53 or maison-patrimoine@gonfreville-l-orcher.fr.
Meeting point to be announced on registration.