Family meeting: Discovery of the mosaic with Myriamosaïc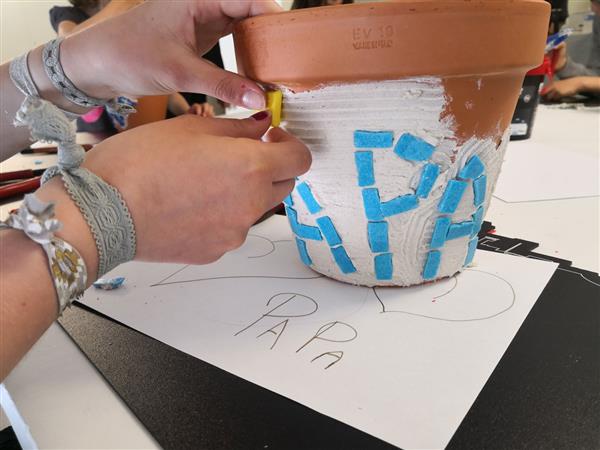 Description
Myriamosaïc will send you this art which requires creativity and thoroughness! While some will draw, others will cut, then choose the colors and paste.
Apply yourself to leave with the most beautiful work! In December, you can prepare for the holidays and
in February the arrival of next spring.
A workshop offered by Myriamosaïc.
From 6 years old.
Openings and schedules
23/02/2022
Closing : Monday – Tuesday – Thursday – Friday – Saturday – Sunday
Booking : Obligatory for individuals
Location