Discover Étretat through watercolor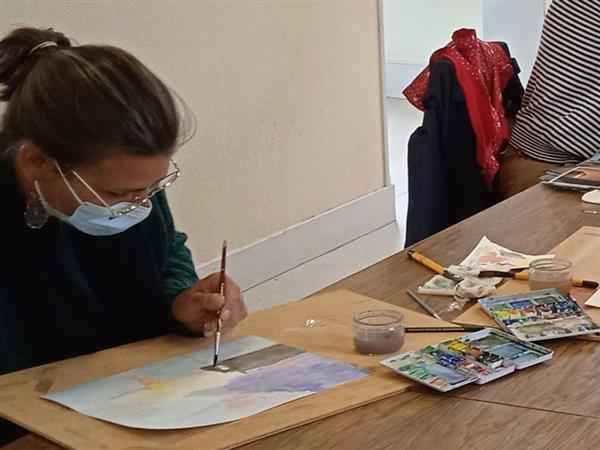 Description
From the changing color of the sky to the detail of the cliff, apprehend the unique and authentic landscapes of Etretat with Lydia Savignies. She will know how to transmit to you her passion for landscapes, drawing and colors thanks to her great pedagogical sense and her good humor.
In a small group, whether you are a novice or already initiated, you will have the pleasure of composing in order to keep this splendid setting on canvas.
A workshop led by Lydia Savignies.
From 12 years old.
Openings and schedules
29/01/2022
Closing : Monday – Tuesday – Thursday – Friday – Saturday – Sunday
Booking : Obligatory for individuals
Location