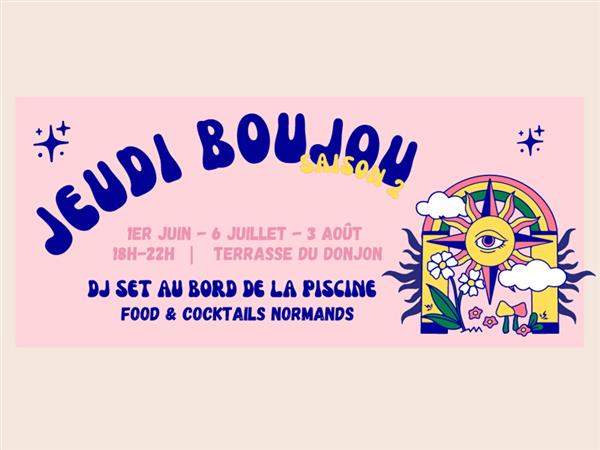 Description
Every Thursday in August, meet Vincent de Plage Sonore around the swimming pool of the Donjon-Domaine Saint-Clair, for a musical and gourmet evening. An appointment not to be missed in Etretat.
Essential event of the summer to spend a good time of relaxation and music with family or friends, from 7 p.m., take advantage of a vinyl bar to listen to all the CDs at your disposal, while sipping a cocktail and tasting boards (charcuterie, cheese, mixed…), followed by a soul – funk – acid jazz – world – abstract hiphop DJ set until 11 p.m. by Vincent de Plage Sonore.
Each week, we will welcome a Norman alcohol producer as a guest.